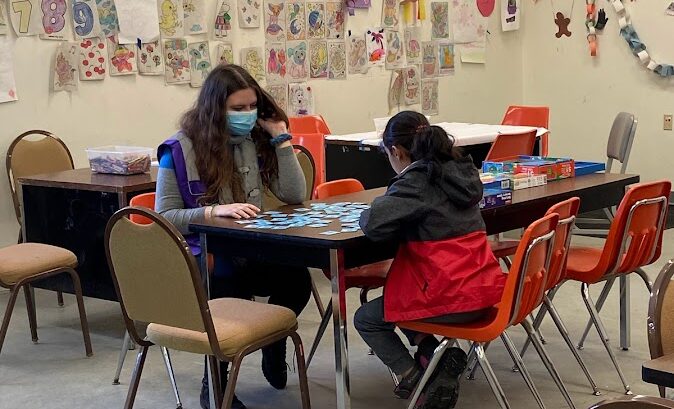 BWAP 2022: Untitled Poem ~ Madelyn Peppard
I could call it a dystopia, but it was not fiction
So I'll try to describe it with my best words and diction
But how is one to explain the inexplicable?
Perhaps with my senses, though I'm not sure they're applicable
Because I cannot use my eyes, which I gave
To the rearview mirror, when I gave a shy wave
To the siblings enjoying Wisconsin in a snowbank
Innocently playing next to two men in an army tank
I cannot use my hands;
I gave them to young craftsmen with ruined plans
Who covered them with beads and yarn
Made into bracelets, adorning their arms
And I cannot give my nose
Because I gave it to the bags placed in rows
Of many cases of donated Lipton Tea
Drank through masks sleeplessly, quietly
I also cannot find my tongue
Because I believe that I left vicariously
With the boiled chicken and cauliflower
Eaten daily by each Afghan family
I have two things, though, that I can still use
My left ear is here for listening to you
Hear what you have to say about your new home and your old one
To hear your joyous laugh as we match Blue's Clues cards for fun
Hear a woman's story about her favorite cousin's wedding
Hear nothing but your voice in this bizarre oasis of a setting
And my right ear listens
To Erica, Nii, Olivia, Lauren, Andrea, Emma, and Evan
Each of them with their own talents and thoughts glisten
Sharing their stories, perspectives, and lessons
And both ears, I'll use to hear God's voice
At 11 pm, while having a staring contest with the ceiling
It's still, and it's small, and it leaves me with no choice
To keep going, to reconnect with my mind and the people, despite what we're feeling
Madelyn Peppard shared this reflection on Sunday, January 30, 2022. You can watch it online here.
Our 2022 Break With a Purpose trip was to Fort McCoy in Wisconsin, where we spent a week offering hospitality to Afghan refugees waiting to be resettled around the country.
Jewish Social Services is a resettlement agency located in Madison. With the support of volunteers through Open Doors For Refugees, they are resettling families and individuals in and around Madison. Visit opendoorsforrefugees.org to learn how you and/or your congregation to volunteer.