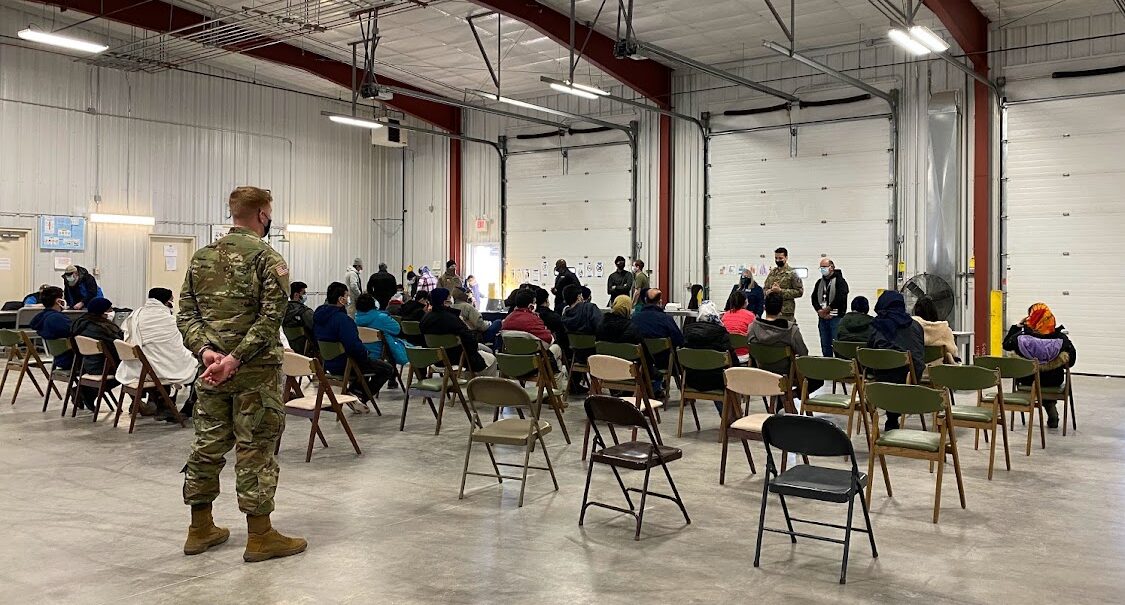 BWAP 2022: Come, Lord Jesus (A Scriptural Collage) ~ Andrea Wegrzynowicz
Words in normal font are from scripture (NRSV). Italics are commentary or additions.
Are the consolations of God too small for you? (Job 15:11)
My face is red with weeping, and deep darkness is on my eyelids,
though there is no violence in my hands, and my prayer is pure. (Job 16:16-17)
Why do the wicked live on, reach old age, and grow mighty in power?
Their children are established in their presence, and their offspring before their eyes.
Their houses are safe from fear, and no rod of God is upon them. (Job 21:7-9)
The wicked remove landmarks, they seize flocks and pasture them.
They drive away the donkey of the orphan, they take the widow's ox for a pledge.
They thrust the needy off the road; the poor of the earth all hide themselves. (Job 24:2-4)
The poor, the exploited, they have no choices. 
They reap in a field not their own, and they glean in the vineyard of the wicked. (Job 24:6)
They work in a business not their own, and they glean in the warehouses of the Fortune 500.
They lie all night naked, without clothing, and have no covering in the cold.
They are wet with the rain of the mountains, and cling to the rock for want of shelter. Job 24:7-8
Surely one does not turn against the needy, when in disaster they cry for help.
Did I not weep for those whose day was hard? Was not my soul grieved for the poor?
But when I looked for good, evil came; and when I waited for light, darkness came. (Job 30:24-26)
Where shall wisdom be found? And where is the place of understanding? (Job 28:12)
Lord, hear our prayer. 
O let the evil of the wicked come to an end, but establish the righteous. (Psalm 7:9)
Lord, hear our prayer. 
God is our shield, who saves the upright in heart. (Psalm 7:10)
O Lord, do not be far away! O our help, come quickly to our aid!
Deliver our souls from the sword, our lives from the power of the dog! Save us from the mouth of the lion! (Psalm 22:19-21)
Lord, hear our prayer. 
We trust in you, O Lord; we say "You are my God."
Our times are in your hand; deliver us from the hands of our enemies and persecutors. (Psalm 31:14-15)
The kingdom of God is coming.
Do you see these great buildings?
Not one stone will be left here upon another; all will be thrown down. (Mark 13:2)
When you hear of wars and rumors of wars, do not be alarmed;
this must take place, but the end is still to come. (Mark 13:7)
We will hunger no more, and thirst no more;
The sun will not strike us, nor any scorching heat; for the Lamb at the center of the throne will be our shepherd, and God will wipe away every tear from our eyes. (Rev 7:16-17)
My face is red with weeping, and deep darkness is on my eyelids. But God will wipe away every tear from my eyes. 
Alas, alas, the great city,
Babylon, the mighty city!
Washington, Moscow, Kabul, the mighty cities.  
For in one hour your judgment has come. (Rev 18:10)
All this wealth will be laid waste. 
All this wealth has been laid waste. (Rev 18:17)
Lord, hear our prayer. Come, Lord Jesus.
Be near to the brokenhearted and save the crushed in spirit. (Psalm 34:18)
Come, Lord Jesus. 
Bring down the powerful from their thrones, and lift up the lowly. (Luke 1:52)
Come, Lord Jesus.
Andrea Wegrzynowicz shared this reflection on Sunday, January 30, 2022. You can watch it online here.
Our 2022 Break With a Purpose trip was to Fort McCoy in Wisconsin, where we spent a week offering hospitality to Afghan refugees waiting to be resettled around the country.
Jewish Social Services is a resettlement agency located in Madison. With the support of volunteers through Open Doors For Refugees, they are resettling families and individuals in and around Madison. Visit opendoorsforrefugees.org to learn how you and/or your congregation to volunteer.