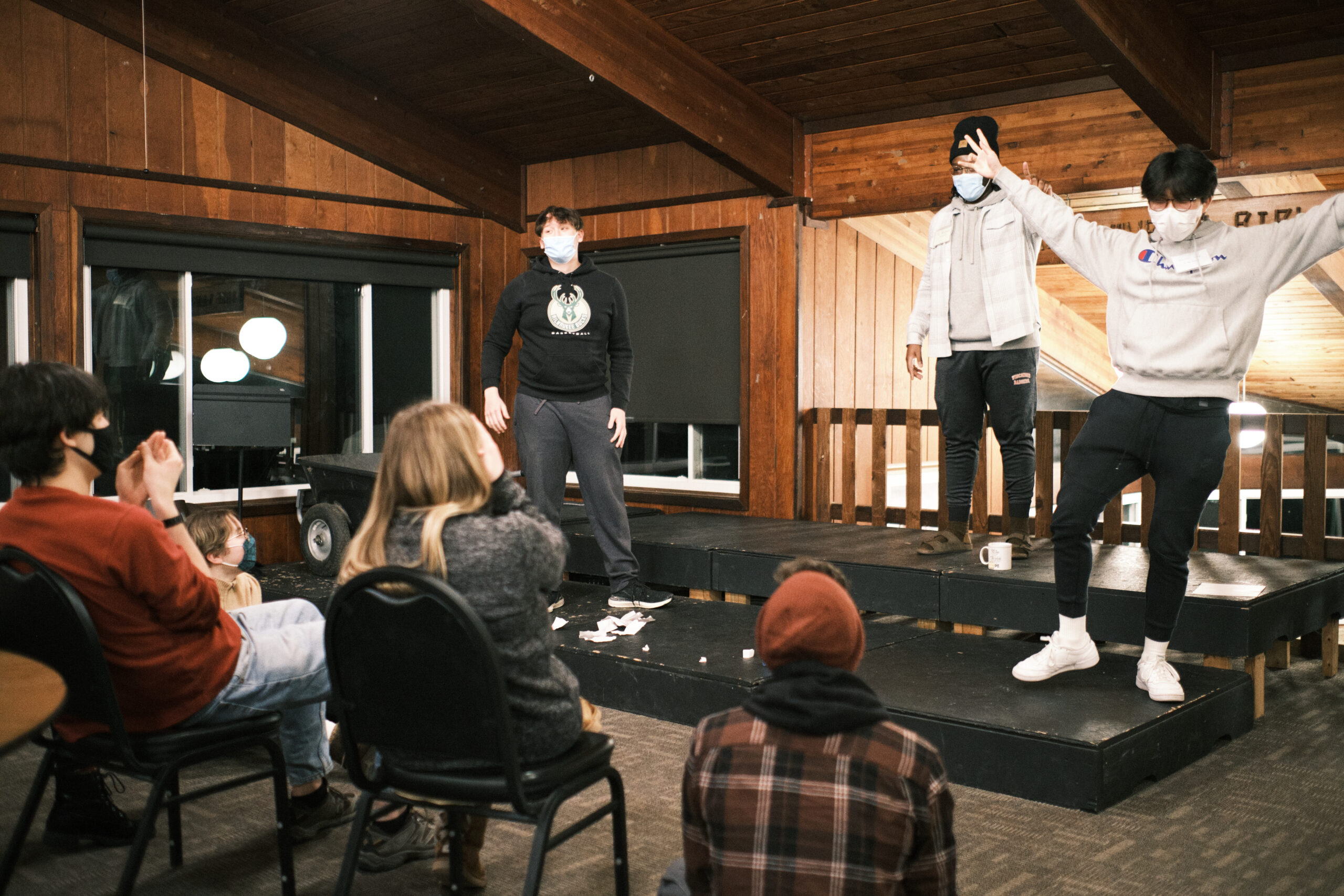 Strangers Become Family ~ Kevin Lee
A year ago, I arrived on this campus for the first time. As an international student coming from China, everything just felt so new. As I looked around in the Uber heading to my dorm from the airport, I noticed how noticeably taller people were, how busy the campus was with everyone moving in, and the lake that seriously made me question why this was a school campus and not a holiday destination. Unfamiliarity brought a strange mix of excitement and anxiety, and I'm sure some of you might empathize with me.
Although I'm usually a pretty easygoing person, this big of a change in my life worried me. As classes began and work started piling up, there were moments when I really lost balance. A simple mistake of not handing in one assignment quickly became a chain of missed due dates, and piled on top of that was socializing with people I wasn't culturally familiar with, which drained me a lot. Every day was a tug-of-war between socialization and academics, and it started to wear me out. This continued throughout the first semester.
The second semester was when I started seeing this place, Pres House, as something more than just a church. To go to Winter Retreat, I put down three projects due the following week and blindly decided to dedicate my weekend to time with the Pres House community. There, I found the missing piece to my puzzle of balance, which was rest. The retreat gave me ample time to reflect on how I like to rest, and how I like to let others into my rest. The last bit is important because that connects to how Pres House slowly became a family away from home.
Joining Music Team and sharing the joy of music is a bonding experience that is just irreplaceable by anything else. If you are gifted with any musical talent, I would encourage you to join us in worship. Joining Freshman Connection provided a space for me to become vulnerable, and also to empathize with other first-year students going through similar experiences. Experiences ranging from sculpting our faith stories to play-doh, cake-baking competitions, secret Santa, interfaith meetings, and bike rides were a wonderful recipe for lasting friendships. Even just sharing a hot meal together after worship makes you feel the warmth of helping hands in the community.
So when freshman life gets tough, I encourage you to remember my story, and find rest and family in Pres House!
Kevin is a sophomore studying computer science. He offered this reflection during our "Building a Home" series in the fall of 2022.