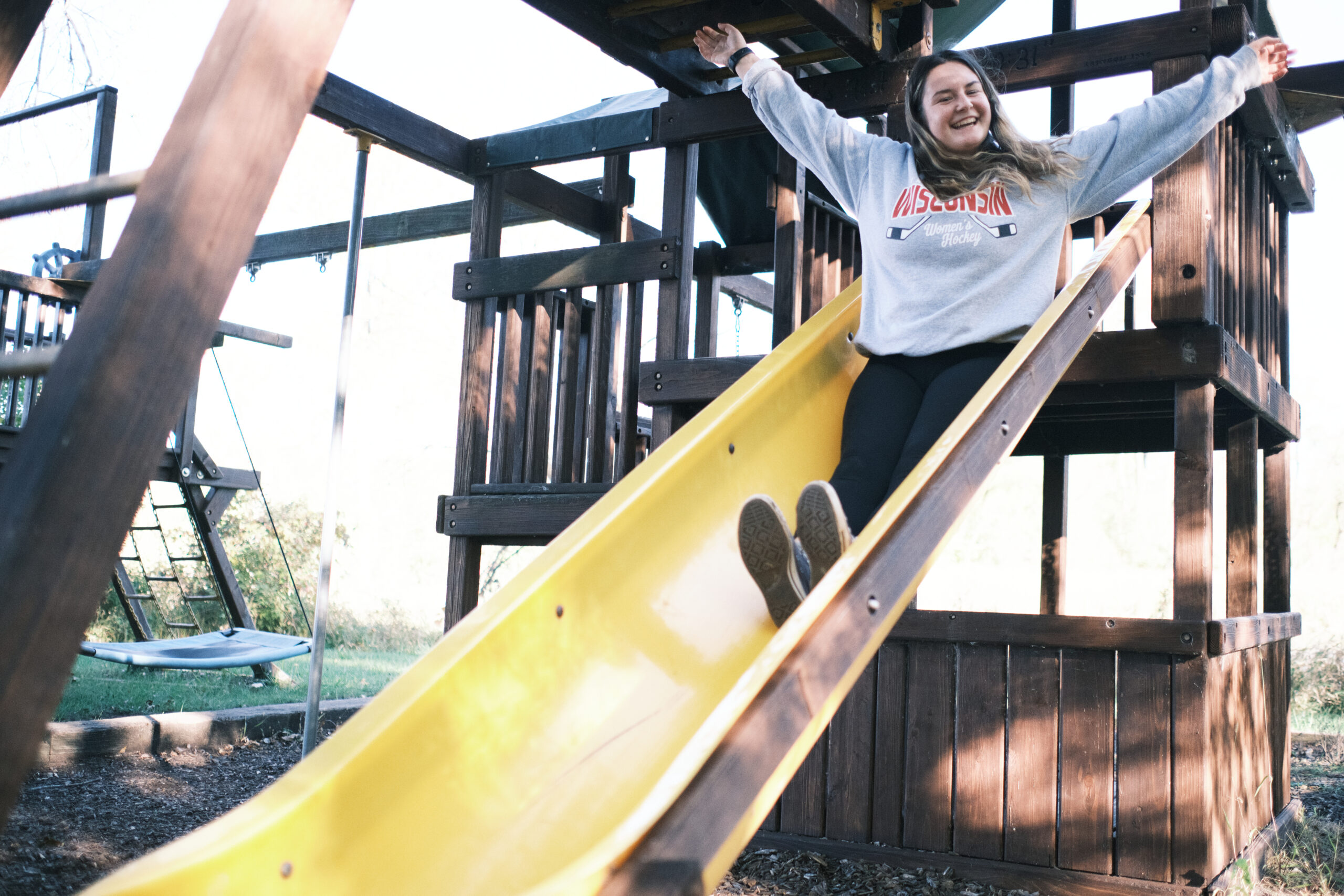 Eating Together ~ Anna Saeger
When I came to campus last year, I had all the same worries that I assume our first-years probably have this year. I moved around a lot as a child, but always had my family at the end of the day no matter where I was or what was happening. When I moved to college, that changed. They helped me move into Ogg, set my room up, bought me groceries, and took me out for one last family dinner. I guess it did not really hit me what was happening. Surely they wouldn't just leave me here after dinner — but, in fact, they did.
Even though it was hard, I am grateful every day that I decided to come to UW-Madison and that my family left me here. It was hard, and I had a ton of worries. Some of those were: I was not going to make any friends, classes were going to be hard, I was going to only eat ramen, and that overall, I was going to feel alone. I'll be honest, it took a while to overcome those fears, but Tuesday nights were a time when those fears would disappear. That's when I would go to Freshman Connection. It was a group full of other freshmen who were feeling all the same exact things I was and it was a space where we opened up about those fears. We did a ton of super fun stuff too, like baking and 100% stressing Nii out with our chaotic lives. Joining Freshman Connection was one of the best choices I made last year. It brought me some amazing friends and helped me to dive deeper into my faith. Over time, Pres House became a place of sanctuary, where I would walk through those doors on Sunday and those worries would fade away, just like at Freshman Connection. Suddenly, those fifty assignments did not matter.
So let's go back to my initial worries: making friends, classes, eating ramen, and feeling alone. I can confidently say that people at Pres House have become my second family, or what I like to call my chosen family. We cry together and then laugh super hard, we worry, we pray, and we are there for each other. This definitely happened a lot at Freshman Connection. I won't lie and say my classes weren't hard, but having friends here like Emily, who are taking the same classes as you, makes it a lot easier and fun. Eating ramen; you will do it, but always remember that Pres House has Sunday dinners and that those will make you feel refreshed and ready to start the next week of classes. And finally, feeling alone; it will happen, but just remember that we are a family here at Pres House, and as a family, we are here to support you. We would love for you to join our family and be a part of Pres House and all of our weekly gatherings, because this place is beyond meaningful.
Anna is a sophomore studying kinesiology with a certificate in athletic healthcare. She offered this reflection during our "Building a Home" series in the fall of 2022.