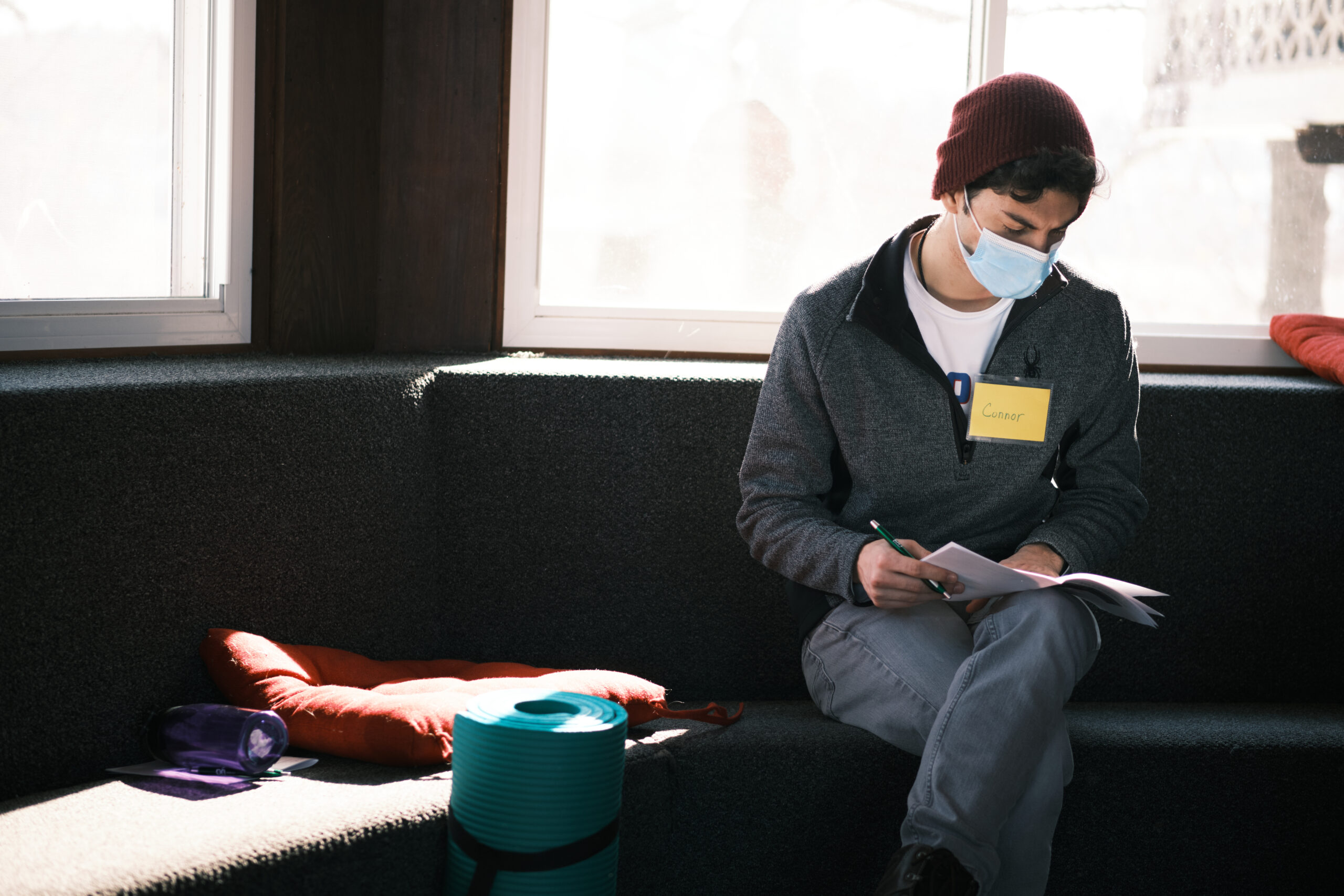 Finding Rest ~ Connor Dewey
I love fireplaces! I really do. I love the heat and comfort they provide. I love the crackles and hisses of fireplaces. I knew that when I left home for Wisconsin, one of the luxuries I would miss the most would be the fireplace. It had become my sanctuary to relax and rejuvenate from a tough day. Even in the scorching Texas summer heat, I would still love sitting next to the blazing fireplace. In fact, I loved the fireplace so much that I would drag my mattress next to it and sleep right beside it at night. I was able to just close my eyes, relax, and be free from the worries and stress of the day. Unfortunately, after arriving in Wisconsin, I lost access to my own personal fireplace. However, I found a new "fireplace" at Pres House. Let me explain.
I don't think anyone will disagree with me when I say college is hard. My freshman year was no different. There were some good days and some bad days. Some hot days, but mainly cold days. Some sunny days and rainy days. There were also days when I was physically exhausted, mentally exhausted, and spiritually exhausted. Yet despite all that I was able to keep going because I had found my place to recharge here at Pres House. The warm and friendly environment would always help me to rejuvenate from a busy week. It was almost like I was able to forget about the outside world and its nagging stresses. Whether it was at Freshman Connection, during sermons, or on retreats, I was able to set my current worries aside and be present. Some weeks, oddly enough, the issues I would be struggling with would be the topic of that week's sermon, giving me the strength I needed to keep pushing on. I would come to Pres House exhausted but leave fed: physically, mentally, and spiritually. It became a part of my weekly routine that would give energy back to me instead of taking it away from me.
Pres House is more than just a place for rest. Here at Pres House, I was able to connect with new people, grow spiritually through Freshman Connection, and take time away from school on retreats. It became something more than what was just offered from a fireplace. It became a home.
Connor is a sophomore studying computer science. He offered this reflection during our "Building a Home" series in the fall of 2022.