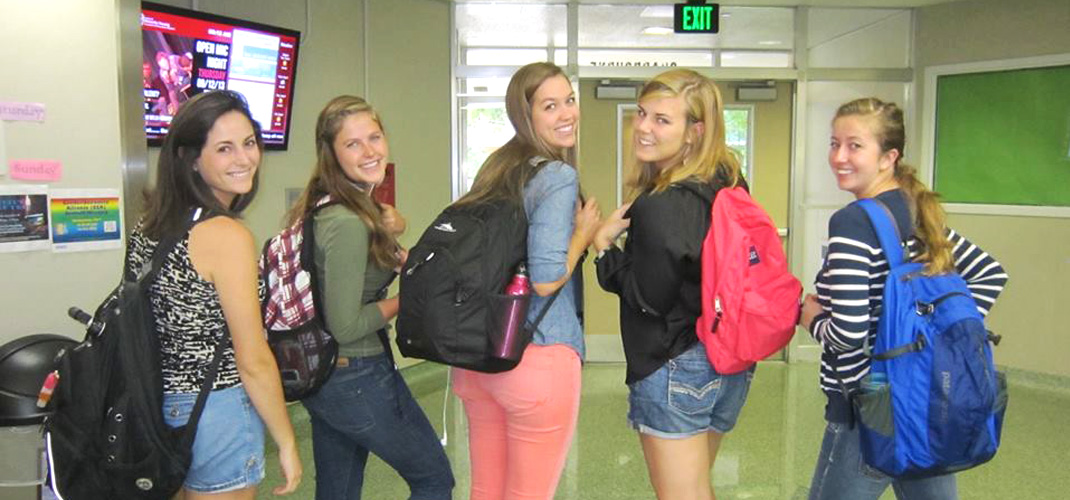 How to put together a micro-community
Interested in living with a group of friends in the PH Apartments next year (2014-15)? Want to learn about something new or participate in some kind of project? Want to get a scholarship towards rent and fund for your program ideas? The Micro-Community Grant Program at PH Apartments gives you all these opportunities.
Applications are due October 15. Not sure how to put one together? Current student and micro-community member, Cece Olin, describes the process below to help you out:
The best way to connect with people for a micro-community is to find a group of like-minded people who connect intellectually.  It is key that these are people who you are willing to talk to openly and honestly with, so before you put a group together or join one, make sure everyone meets and is comfortable with each other. Then comes the hard part, deciding what to focus on.  It has to be something that you are truly fascinated with, something that you will have no problem studying, exploring or learning about for a full year.  It also has to be something that everyone feels just as strongly about.  After that, writing the application is the easy part.  It works best if you do it as a full group because then it brings together everyone's input and it ensure that no one has a problem with any part of the plan that you're laying out.  We wrote ours all together going through section by section and it was very successful.  Everyone was happy with what we wrote and felt their ideas had been voiced.  My main advice is not to get too bogged down in the more detailed based aspects of the application like the schedule and the budget.  Focus on developing your concept fully.  This will not only help make your application more well-rounded but it will help you decide what you really want to focus on in the coming year.  This worked great for my group.  The idea that we came up with is "Exploring Faith" and we have been learning about religions that we might not otherwise have been exposed to.  So far this year, we have started reading a book about living in a multi-faith country and culture and have attended Jewish High Holiday services at Hillel.  Our experiences have already started to better is as people and we have had a great time along the way!