Restore the Tower at Pres House
The Pres House Tower Restoration is complete! Many thanks to the 105 donors who gave more than $120,000 to help us complete this vital project and ensure that the tower and chapel building at Pres House remain strong and beautiful for future generations. 
Visit this page to see photos from the tower restoration!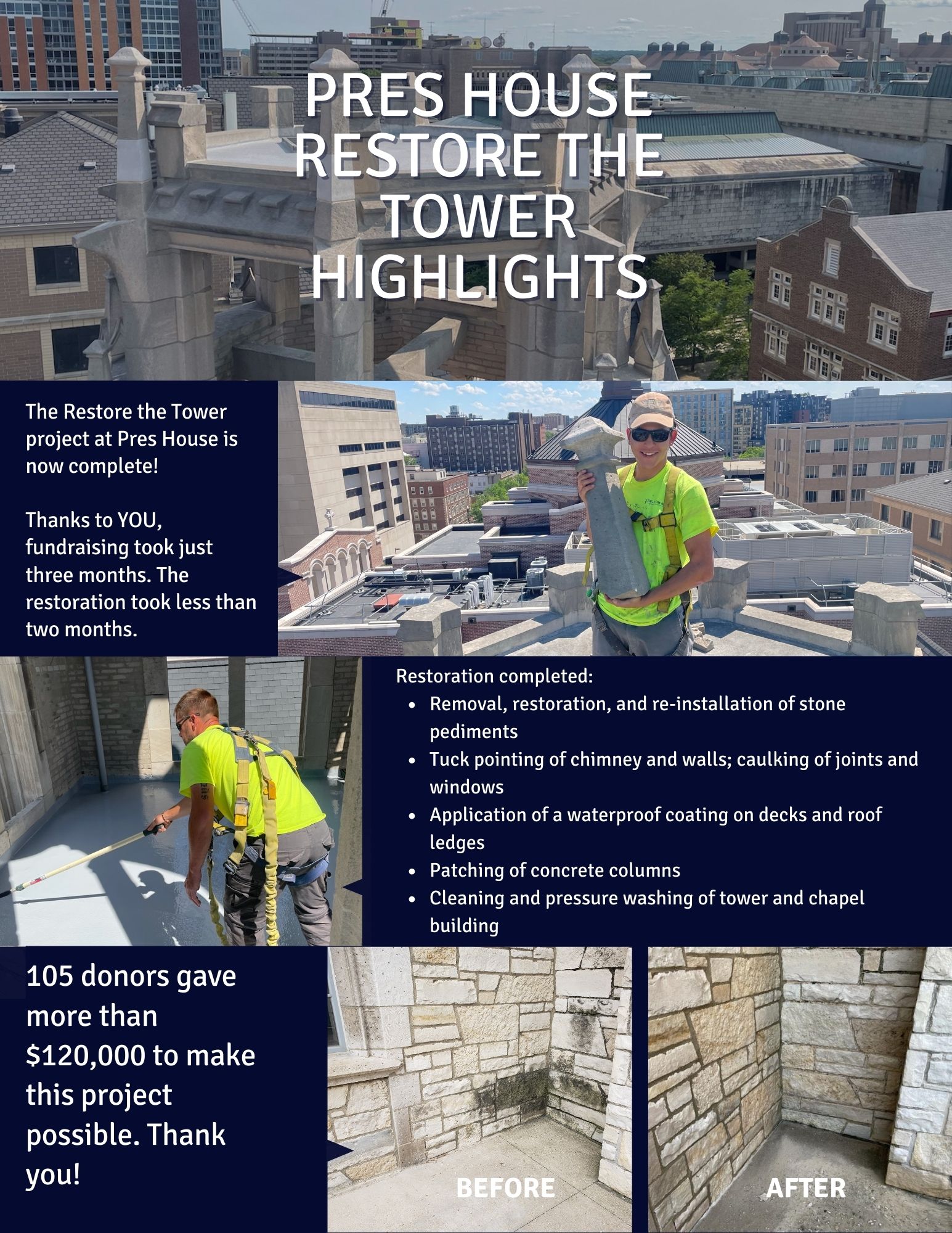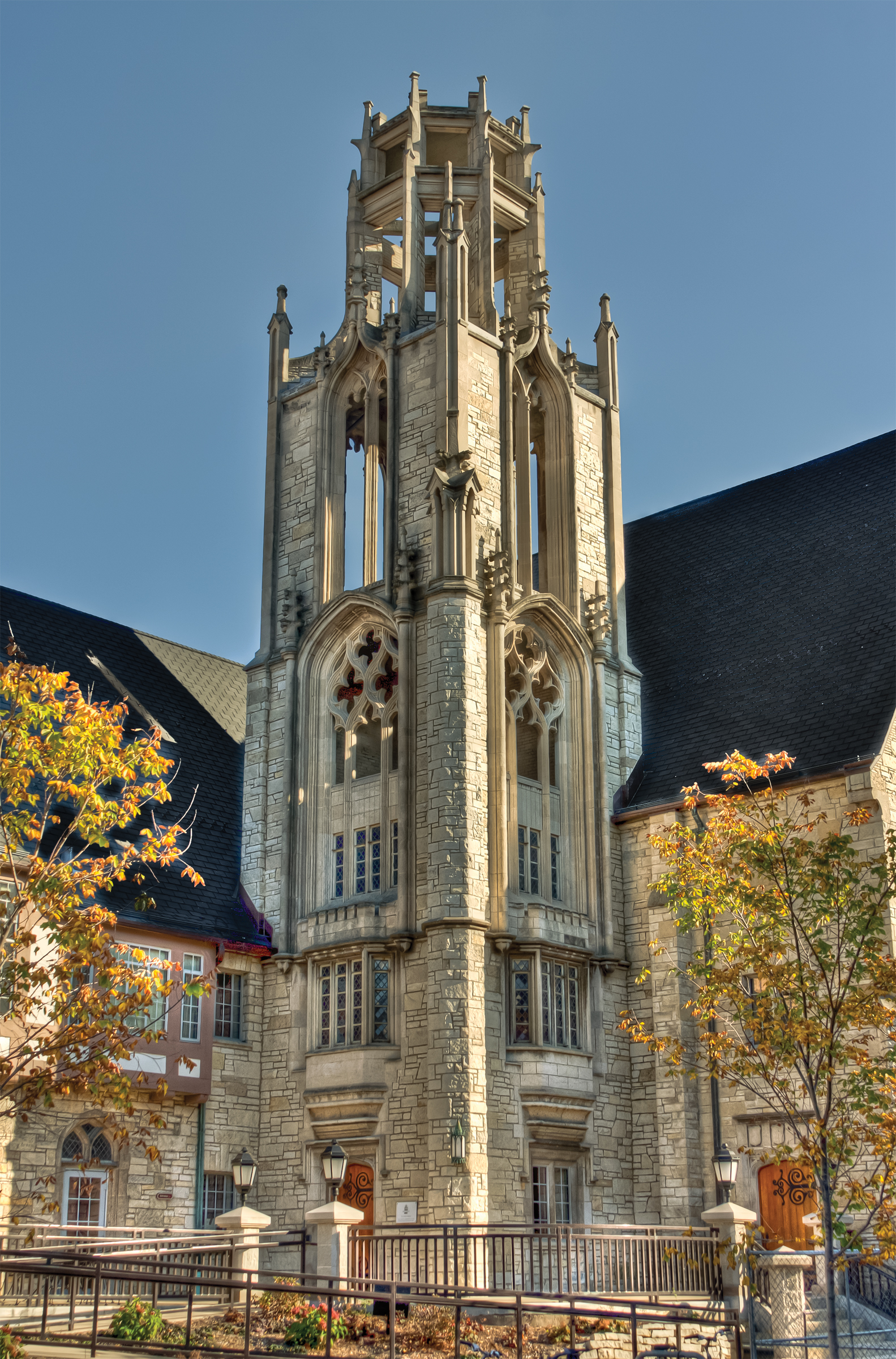 Presbyterian Student Center Foundation (Pres House) is a nonprofit 501(c)(3) organization; therefore, your donation is tax-deductible, and you will receive a receipt for your contributions. Pres House only collects information pertinent to the contributions made by individuals. All donors are added by default to our organization mailing list. We share news, highlights, and event opportunities periodically. You may choose to opt out at any time. Your information is never sold or given to a third party.