Pres House Tower Restoration Progress
Take a look at the difference at this section before it was power washed vs. after. Please check back for more before and after images. More to come!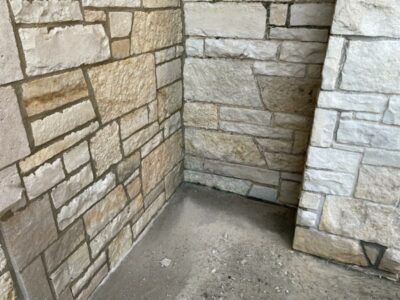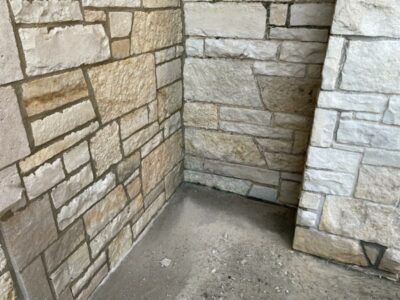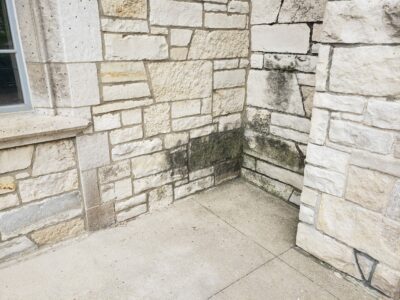 Restoration began on June 2nd with the arrival of the lift and retrieval of stonework from the very top of the tower!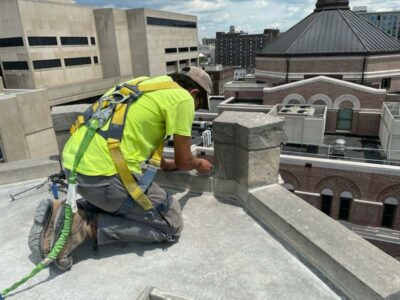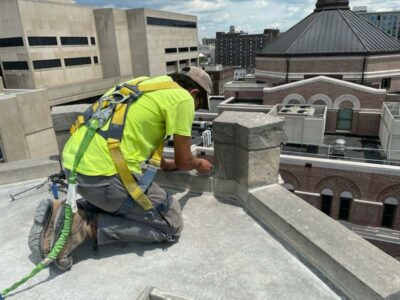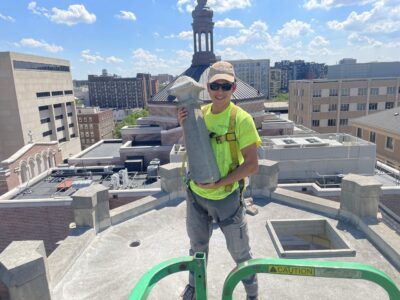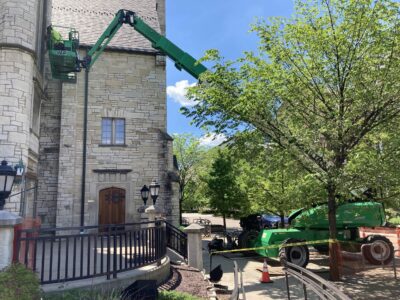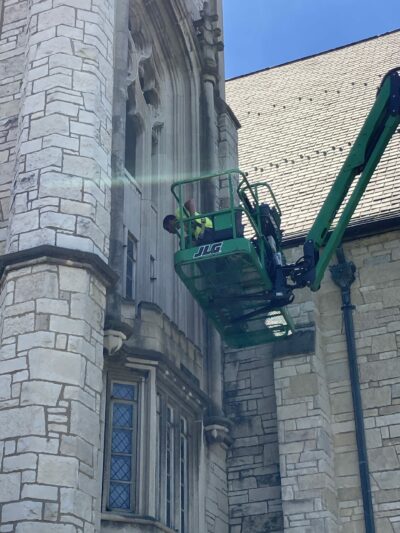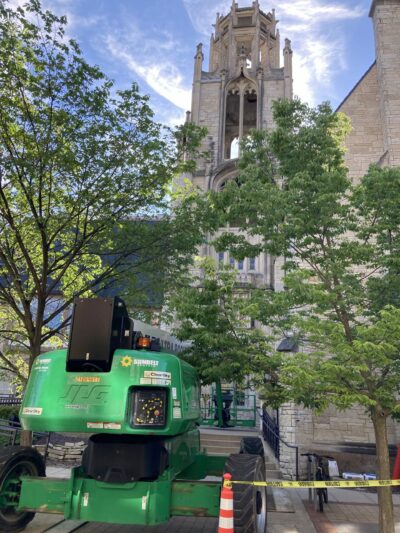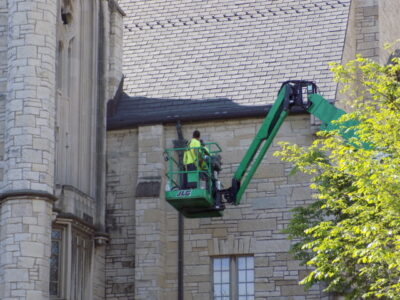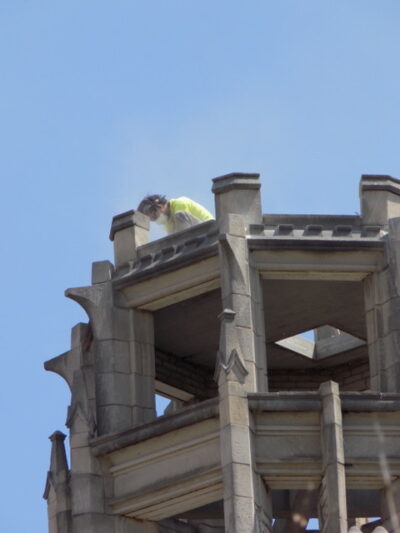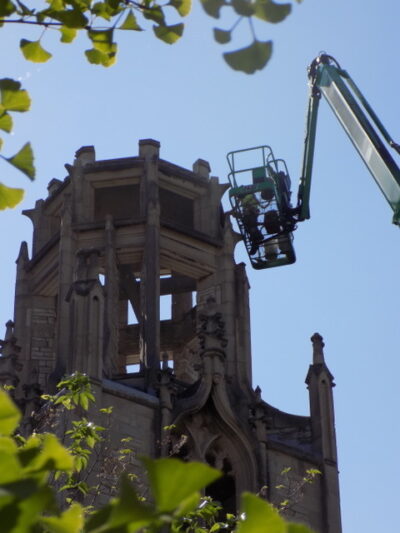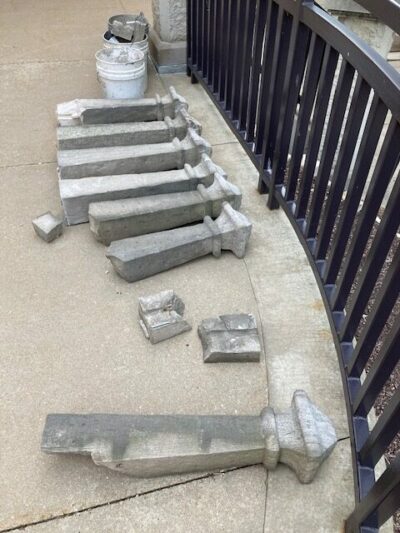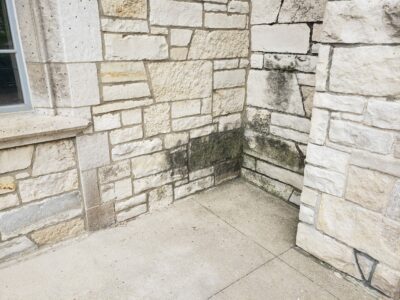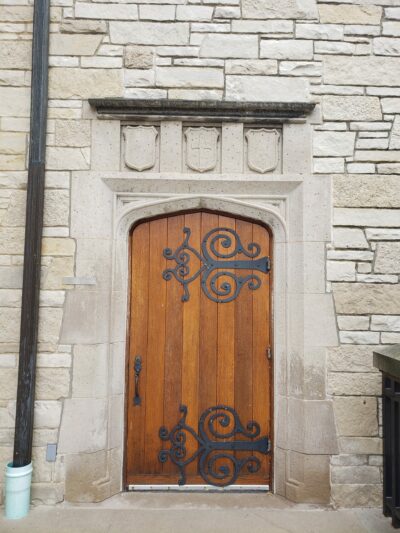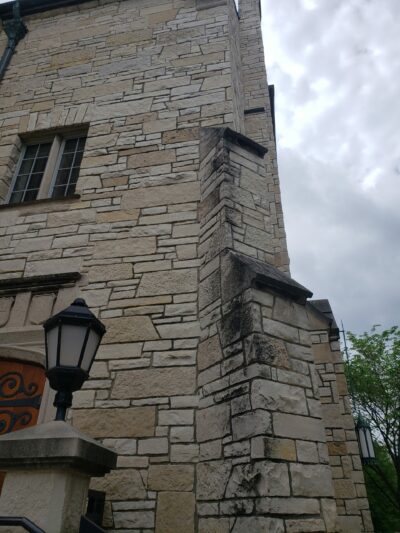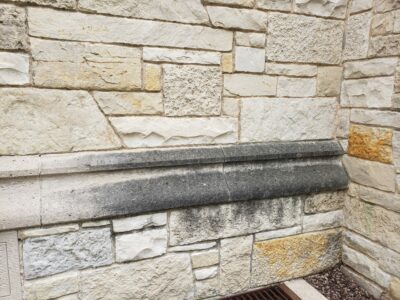 Check out this video clip from a drone of the important restoration work that will be taking place on the tower to ensure it remains strong and beautiful for future generations:
Weather and time takes its toll on buildings like Pres House. Here are images of some of the damage that needs repair.