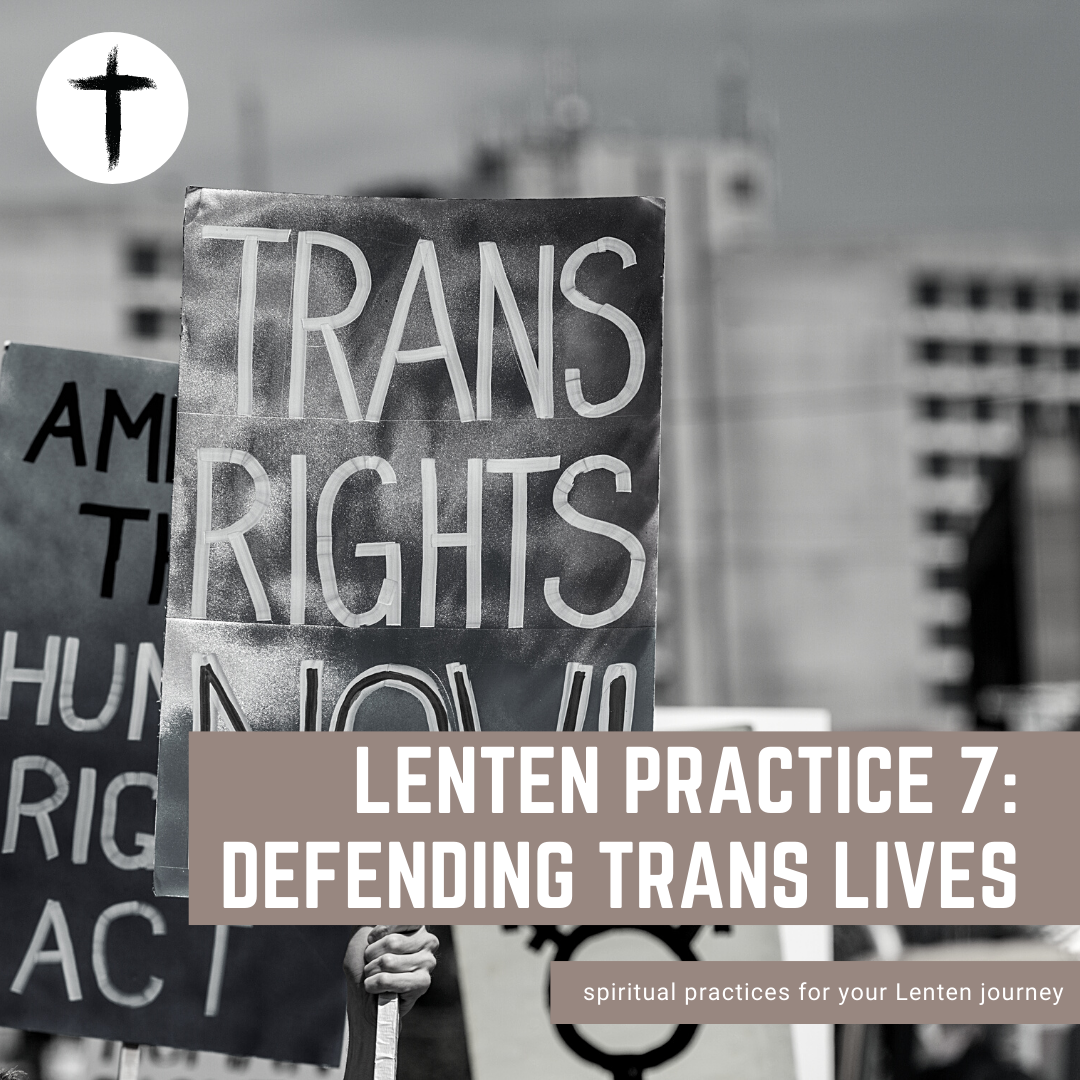 Lenten Practice #7: Defending Trans Lives
Each week during Lent, we will be sharing spiritual practices for your Lenten journey. The seventh and final practice is detailed below.
On Monday, March 29, the Arkansas State Senate passed HB 1570. According to the ACLU, "HB 1570 would prohibit healthcare professionals from providing or even referring transgender young people for medically necessary health care. It would bar any state funds for gender-affirming health care for transgender people under 18, and it would allow private insurers to refuse to cover gender-affirming care for people of any age."
HB 1570 is part of a recent wave of anti-trans legislation across the nation, but it is the first bill to explicitly and specifically target gender-affirming health care for trans youth. Civil rights activists are calling it the single most extreme anti-trans law in U.S. history. If passed, this bill will not only endanger the lives of trans Arkansans but also set a dangerous precedent for similar legislation in other states.
Arkansas governor Asa Hutchinson has not yet signed the bill into law. We can support our trans siblings by contacting Gov. Hutchinson this week to demand that he veto the bill. You can use the ACLU's portal to send a pre-written message or use the contact information below.
Call: 501-682-2345
Email: asa.hutchinson@governor.arkansas.gov
Twitter: @AsaHutchinson
Instagram: @govasahutchinson