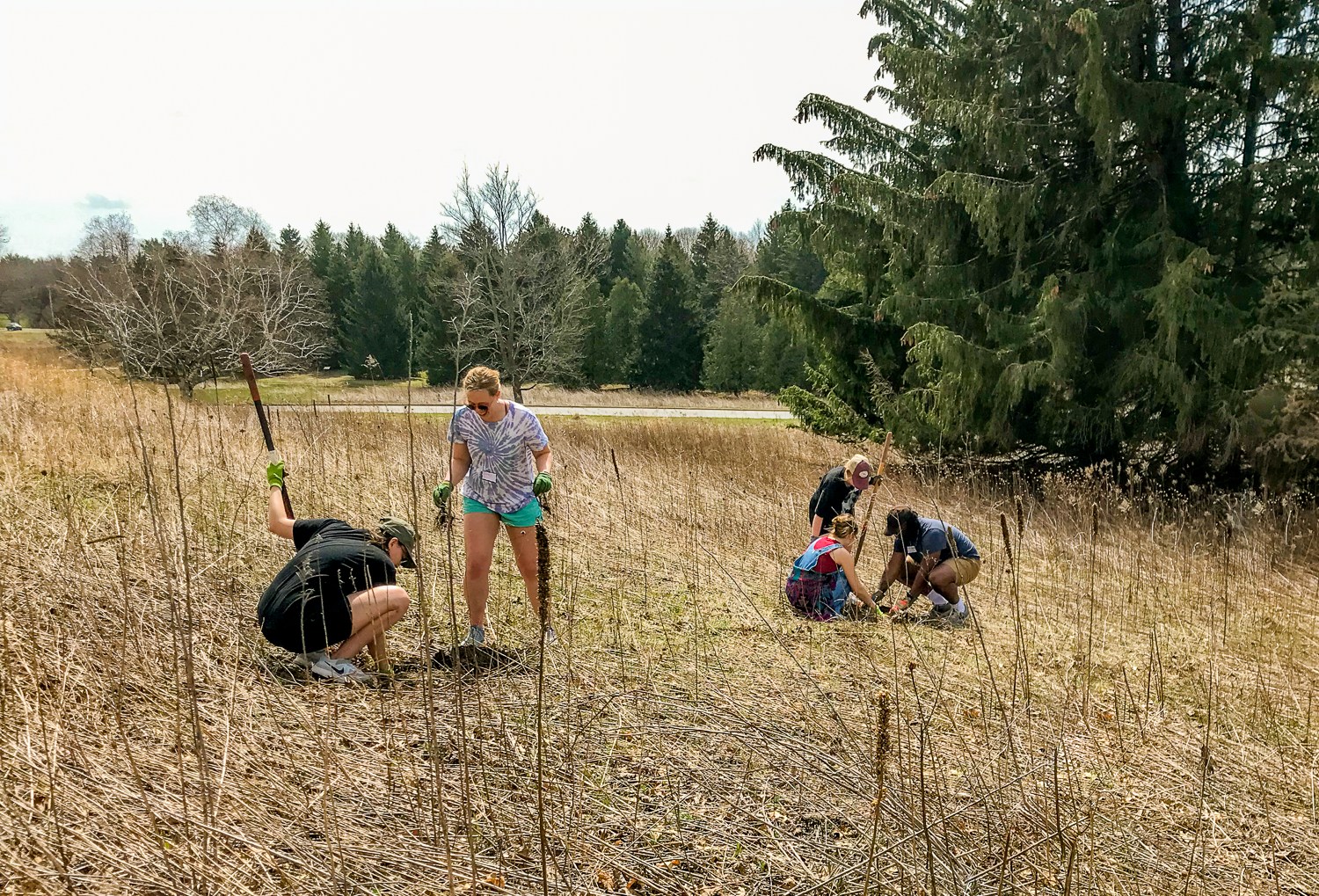 A Holy Getaway ~ Lauren Pettis
The eco-spirituality retreat at Holy Wisdom Monastery gave me an opportunity to step away from the busyness of life on campus and spend time with members of the Pres House community. The most influential thing that I have taken away from the retreat is a better understanding of the importance of quiet and reflection.
The retreats I have been on with Pres House have been so valuable because they have given me the space and opportunity to think more deeply so that I am able to come back to campus and move about the world in a more intentional way. One of my favorite parts of the Holy Wisdom retreat was the opportunity to explore the grounds of the monastery and spend time in nature. Spending time outside in nature and outside of my everyday routine helped me to look beyond the day-to-day routine and get out of my own head.
Another aspect of the retreat that I appreciated was the time for connection with members of the Pres House community. Retreats have helped me to develop new friendships that I am excited to develop throughout my years here at Madison. The opportunities we have to talk about our faith and also have fun together helped me to deepen these relationships. Retreats have also helped me find a healthy balance between working hard and taking the time to rest.
Spending time in community and outside of the routine of everyday life has been extremely valuable in my experience as a first-year college student. It has helped to remind me that there is a world beyond my everyday routine on campus. Retreats have also given me an opportunity to take time to rest and reflect so that I am able to come back to campus with new insights and a broader perspective.
Lauren is one of ten students from Pres House who visited Holy Wisdom Monastery for an eco-spirituality retreat on April 23, 2022. She is pictured here standing in the foreground, helping another student plant shrubs.
Holy Wisdom Monastery, home of Benedictine Women of Madison and a community of ecumenical Benedictine communities, weaves prayer, hospitality, justice, and care for the earth into a shared way of life. The sisters of the monastery welcome people into sacred space and a community of communities to pray, study and nourish one another. Compelled by the Gospel and rooted in the Benedictine tradition, Holy Wisdom supports personal and community growth as it lives out its mission and values in a changing world. Learn more about Holy Wisdom on their website.