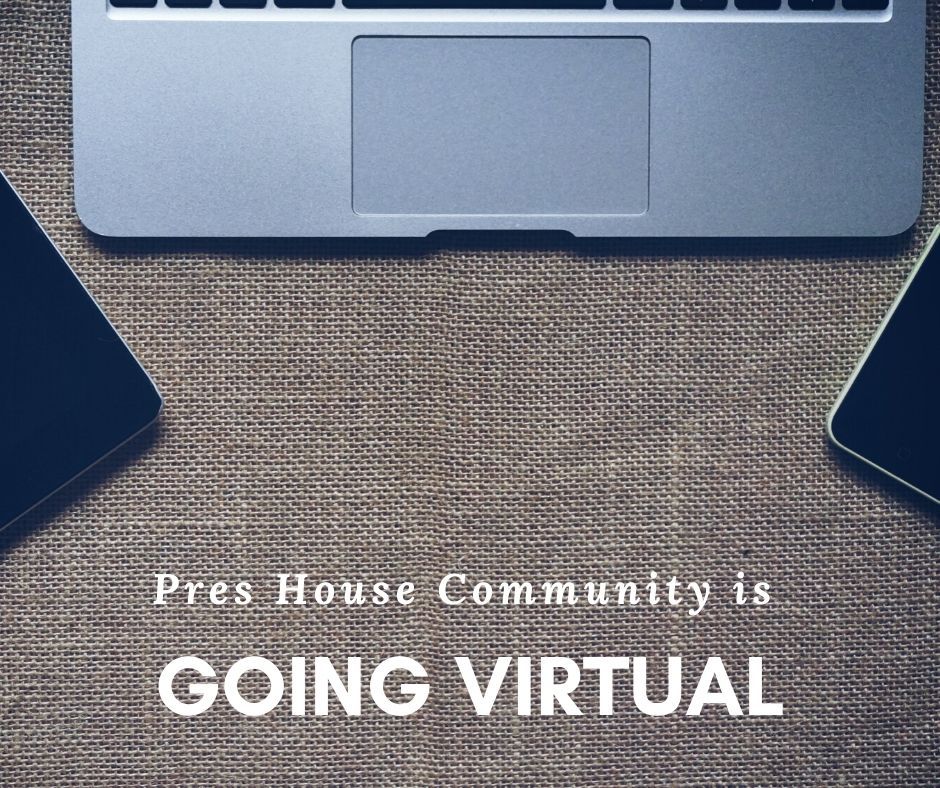 Peace During COVID-19 & Online Worship Gathering
March 12, 2020
Dear Pres House Community,
Amidst the evolving news about COVID-19, we want to update you on how Pres House is responding in this uncertain time. We encourage you to check social media (Facebook, Instagram) and emails regularly as our response will continue to evolve with the situation.
Pres House staff is in close communication with the UW-Madison administration and plans to follow the protocols they put in place. Additionally, the staff has been following the Center for Disease Control and Madison and Dane County's Public Health Department for updates. In a time when fear and misinformation can also be a contagion, we encourage you to check reliable news sources for accurate information about what is going on.
SELF-CARE IS COMMUNITY CARE
It may be tempting to push through illness instead of staying home to rest. Let us remember that Sabbath is a commandment God gives to us and now more than ever it is important to rest, especially if you are not feeling well. Please do not go out if you are not feeling well or are exhibiting signs of illness (i.e., coughing, sneezing, etc.). Not only is it good for you to rest until you are well, it protects others from getting ill themselves or spreading it to those who are more vulnerable to this virus, such as people over the age of 60 or those with compromised immune systems.
SPRING BREAK & TRAVEL
We strongly encourage you to follow the recommendations of UW-Madison regarding any travel you had planned for the next month and avoid any non-essential travel away from Dane County. If you do travel, make sure to take essential items, including items related to your coursework, in the event that you are unable to return to campus.
ASSISTANCE & CARE
We know this turn of events has left some students in difficult situations. Thanks to a generous donor from many years ago, Pres House has a loan fund that allows us to provide emergency, interest free loans of up to $500 for students who need financial assistance. Please let Executive Director, Mark Elsdon, know if you need an emergency loan to help with expenses. If you get sick here in Madison and need help in other ways we will work to get you support (i.e., getting food, medicine, etc. to you). If there are other needs that arise, please contact us.
SOCIAL DISTANCING & VIRTUAL CONNECTION
In accordance with the University's requirement that all student organizations cancel in-person meetings beginning at 5pm this Friday, March 13th, Pres House will cease in-person gatherings at that time. It is important that we practice physical social distancing in this time to protect more vulnerable populations ("Flattening the Coronavirus Curve"). As a faith community, we are called to love all our neighbors, especially those who are most vulnerable. Please consider that even if you are well, you can unwittingly be a carrier for the virus and impact others. 
The Pres House chapel building is only open for mail delivery and to respond to urgent UW-Madison student needs. The building is closed to the public. No groups, gatherings, or study lounge will be happening through at least April 10th. Pres House staff will be holding reduced on-site hours during this period. Pres House Apartments remains open for all residents.
Even as we practice physical social distancing, Pres House will cultivate virtual social connection and meetings. In anxious times like these, it is important to have supportive relationships and community. For those who are looking for ways to help, we will be facilitating ways that you can serve whether you are here in Madison or back at home. This may look like delivering needed items, calling people to check in, and more–stay tuned.
We will be having online gatherings through Zoom starting this Sunday, March 15th for our weekly Worship time; weekly gatherings such as Freshman Connection will also connect through Zoom. See below for instructions on how to join our first virtual worship gathering this Sunday at 4:30pm and stay tuned for other invitations. Additionally, Pastor Erica is available to provide individual support by phone, Facetime, text, etc. Email Pastor Erica if you want to connect one-on-one.
PEACE
As anxieties rise, let us resist the temptation to be led by fear. Be aware, practice good hygiene, and be at peace. We trust in a God who walks with us in all things; this too shall pass.
---
Sunday Worship Gathering by Zoom, 4:30pm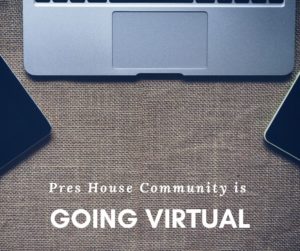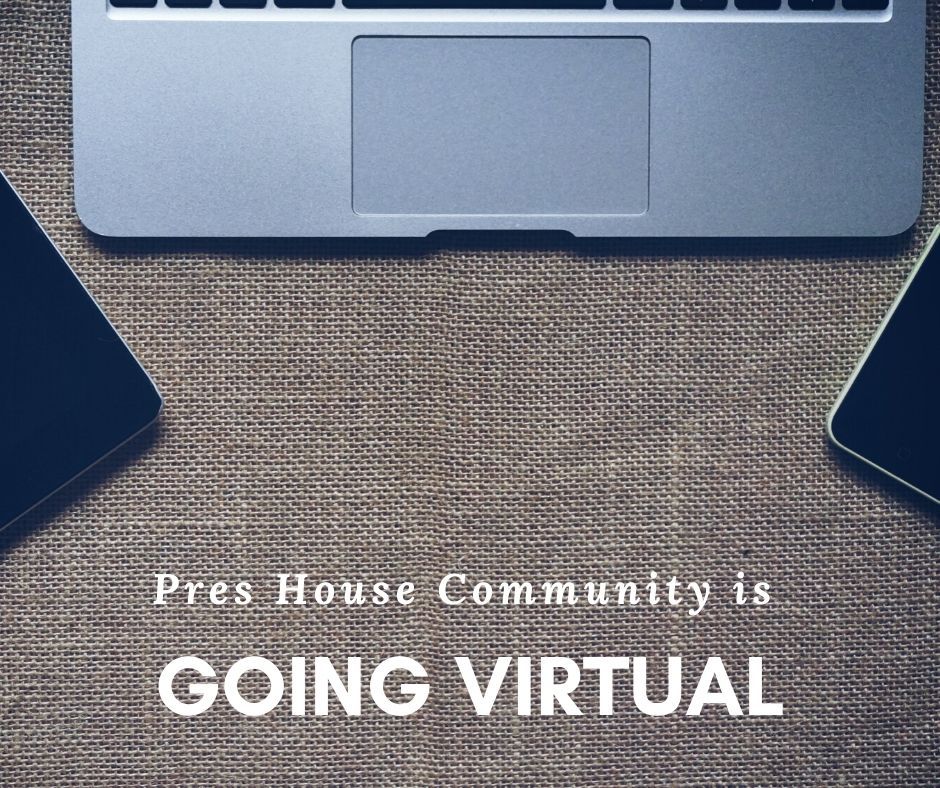 You are invited to join our first virtual worship gathering this Sunday, March 15 at 4:30pm. This meeting will be held via Zoom. You can connect via a computer or phone. For best results download the Zoom app on your phone or the Zoom browser extension on your computer before the meeting (you will be prompted to do so when you click on the link to join). 
Click here to join the Zoom meeting at 4:30pm on Sunday: https://zoom.us/j/275948477
You can also dial in by phone by dialing (929) 205-6099 and entering the meeting ID: 275 948 477.
This will be different but we will make the best of it and know that God is present with us wherever we are and however we gather!