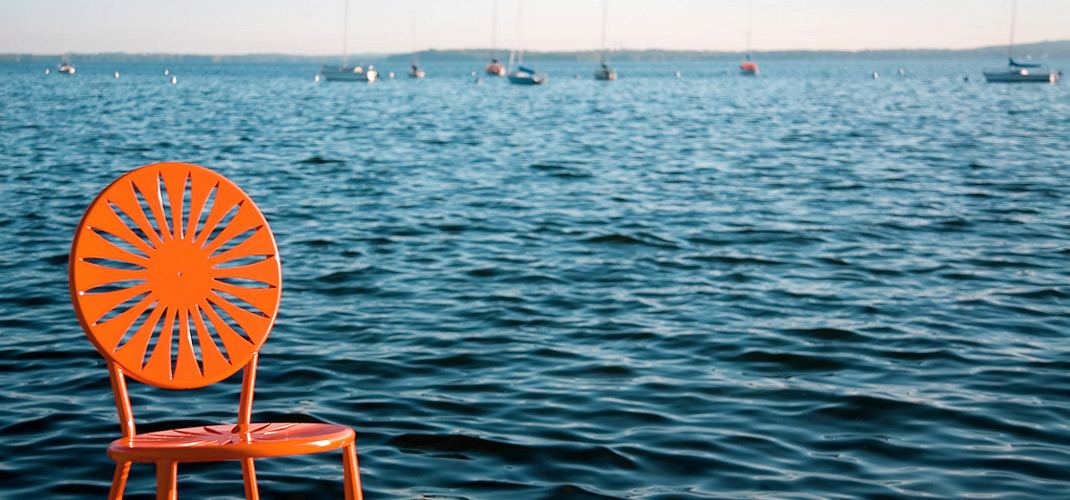 10 Pieces of Alumni Advice for Madison Students
We recently asked Pres House Alumni what they wished that had known when they were starting out as students at UW-Madison. They had some great alumni advice to share in 10 areas! Here is what they said:
On Grades
Zuf W: Unless your goal is med school, law school, or an eventual PhD, bad grades won't jeopardize your future success at all. I mean, good grade still matters (it certainly helps open doors when you don't have much else to show) and hard work is always required, just don't stress over a bad grade like the end of the world. Sometimes if not always, a well executed project through an org carries as much if not more weight than an A in a class. Comparatively, many people get A's, not many projects succeed. I've had many friends who aren't stellar students grade wise but have some fantastic experience and wealth of knowledge through personal pursuits/project work. They eventually all landed gigs in well respected companies.

Daniel T: I second Zuf Wang's statement about grades, and would like to add: Don't be afraid to completely change your major. If you're stuck in something you don't like, keeping at it won't help anyone.

Andrew E: Grades aren't the most important thing even if you DO go on to medical or graduate school. Generally, if it won't matter in 5 years then try not to get worked up over it now.

Alice D: Grades don't matter that much in life. Not worth the stress! Go to more office hours and you'll learn a ton more, whether or not you end up getting the grades.
Favorite Study Spot
Alice D: Large table rooms hidden in the stacks of memorial library, the SAC during non-busy hours, and Sencha tea shop.Zuf W: Indie Coffee on Regent (if you don't mind smelling like coffee for rest of the day) and late night corners of Mechanical Engineering building.

Daniel T: The Geology Library has Van Hise's desk, so top that.
On Getting Involved
Natalie S: Join a club or group that you're really interested in even if you don't have a whole lot of experience to back up your interests. Don't let yourself miss out on the chance to learn a new skill or discover a new topic, if could just become one of your passions.

Andrew E: Go on fall retreat! Join a club that you're interested in. I wish I had known how hard it would be to find a place like Pres House after graduating. Take advantage of all that Pres House has to offer! It's a truly unique community.Zuf W: It's kind of like shopping for classes or gaining a new hobby. It takes a few tries to find the ones you really like, not just the ones that sound cool. Some persistence and dedication helps.

Daniel T: There's more to church than being the people up front. Go be the guy who hides in the back, cleans dishes, runs slides, or mops up the basement when it floods right before church. It's OK to not want to be the person up front, and there are roles for you in the organization. Conversely, if you want to be up front, that's great too.

Jessie P: Last, find your passion or cause and do something with it–join an org, do a volunteer activity, go to church, sign up for spontaneous trips and events, etc. It becomes a lot harder once you leave campus to find similar-aged people who have the same passions, in the same area to talk and do stuff with! College goes fast, love every minute!

Alice D: Get involved as MUCH as you can… you'll make so many valuable friendships (best places to get involved: Pres House, Hoofers, Slow Food UW).
On Roommates 
Jessie P: Unless you are extremely lucky, you will not like or just not get along with at least one of your roommates. That's okay. Stick up to the things you need or really want but you will have to let some things go. It will be uncomfortable to speak out about shared space, but it's a lot worse to have a pan that is blue and fuzzy with mold sitting in your kitchen for a week. Trust me!
On Failure 
Zuf W: Failure should be expected and embraced, not feared and shunned. It's only in failure do you find light on your path. Take many risks and expect to fail each time. In my opinion, that's the best if not the only way to learn and grow grit.
On Classes
Jeffrey R: You don't HAVE to go to class. You GET to go to class. You get to apply yourself in the most meaningful ways and learn all about this wonderful world around you. Don't dread it, cherish the challenge.

Zuf W: Read as much as possible outside of class. Squeeze time to read. I've used the excuse of heavy course load to not read. It certainly didn't do me any good. Reading is how you get better at evaluating risks before taking them while you don't have much experience taking risks. I turned to audiobooks when I found it difficult to set time aside to read. Your 10 minute commute to class adds up.
On Your Major
Jessie P: Majors–change it! Make your own path–get one major, get two, get certificates. Your exact degree is important but not as important as having classes that you love. Your grades will be better in classes you enjoy. If you don't enjoy your engineering classes, don't just stick it out but change to something you love.

Alice D: I wish I knew that trying to "identify" with your major can take away from all the other aspects of college. Find a major that works for you logistically, then take as MANY classes as you can in other areas. College is a rare opportunity to be able to find information on anything in the world!
On Professors
Hannah M: Professors are just people. Don't be afraid to approach them. Go hang out in office hours (not just right before an exam!) and ask questions beyond "I'm confused about what the question is asking" and "will this be on the exam". Try talking about the course topic more broadly and ask big questions. You can have some great conversations with the best professors in the field if you just approach them. They will remember you if you do so. They are also great resources for career advice.

Samantha J: I wish I would have gone to TA/professor office hours more often!

Jessie P: If you find something interesting in a field that your professor works in, just go chat with them about it. You don't need a 'problem' to go see them. They also like to chat. And, you will definitely learn more about it. Some of the professors at Madison are the best in their field–use them!
On Studying
Drew I: I wish I'd known the value of long periods of uninterrupted study. Whether they be dedicated to homework, scriptures, or whatever skill was required of my work. I wish I'd known the benefit of seeking a place to turn off my cell phone, ignore emails, (for a period of time! Not indefinitely!) and focus intensely on the task at hand. I didn't work to find a place like this until my last few weeks on campus, and I found quiet corners of Engineering Hall to work best, despite being a music student. This definitely doesn't depend on location, more on mindset, but I happened to find having specific locations to associate with this mindset very helpful.
Other deep thoughts…
Hannah W-K: I wish I knew how shockingly diverse and mysterious this world is. I got lots of glimpses of this fact from amazing professors, mentors and traveling, but overall I was too stuck in a frenzy to define myself and write a kick butt resume to appreciate the ride of life. Professional development is important, but the drive to focus on extrinsic motivators in college left me with many moments of emptiness. Instead of feeling backed into a corner where each step felt like a potential wrong turn, I wish I knew that my global community was too large, too beautiful, and too messed up to ever paralyze me for long. Life is just too dynamic. Just like the earth, I grow and change. I wish I knew the journey is the reward.

David F: I wish I had been more courageous in saying what was on my mind.

Karen B: Have a clear picture of your best self — either your current best self or the best self you hope to become. Every day do at least some things that person would approve of.
Thanks to our fantastic alumni for sharing this excellent alumni advice!