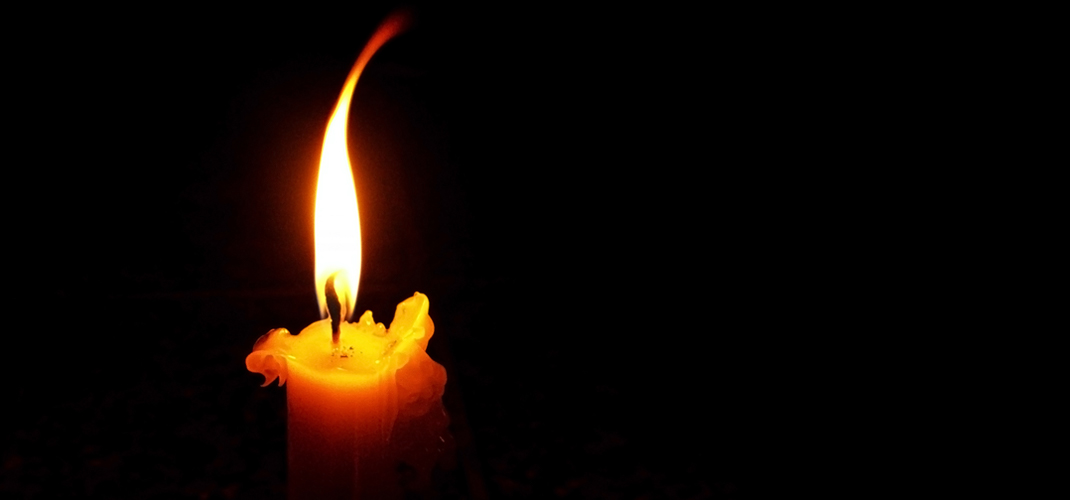 In the first week after the decision by a grand jury to not indict Officer Darren Wilson over the shooting of Michael Brown I struggled to sort through my reaction and think of what to say in response. Pastor Erica, my wife and co-pastor, wisely suggested that we orient our first worship service after the verdict around lament. The act of prayerful lament is very fitting during Advent. In Advent we call out from the darkness of our current situation and hold onto hope that Christ is coming to break into our world with light and grace. So on Sunday, November 30, 2014 I shared these words as a personal lament for Ferguson. They do not reflect an official position of Pres House or represent all of the opinions of our diverse community. They are my own words of sadness, anger, confession…and ultimately hope. – Pastor Mark

(You can listen to the audio of Pastor Mark sharing this reflection in worship here.)
I lament
I lament that a young man is dead and that we will never know who Michael Brown would have grown up to be.
I lament that the family of Michael Brown have suffered such a profound and painful loss and that their wound remains raw and open.
I lament that guns have such a prominent place in our society that it is so easy to take a life in the blink of an eye.
I lament the fact that I cannot know the facts of this case for sure.
I lament that our country is so divided by Ferguson that we cannot even hear each other above the pounding anger in our heads.
I lament that my own reaction to those who view this situation differently from me is…to get angry. I cannot listen well either.
I lament that so many white people, my people, automatically assume that the black witnesses are lying and the white witness are telling the truth. What if it is the opposite?
I lament that parents of black children all over America fear that their kids might not come home after a walk down the street.
I lament that police officers fear the people they are called to serve, and feel they must have one hand on their gun at all times.
I lament that this city of Madison which I love is so inhospitable to African Americans.
I lament that I do not have many close black friends to share life with. Oh, yes, I lament this.
I lament that I have racist thoughts of my own even as I rail against racist thoughts.
I lament that as a white guy I don't really even have to think about Ferguson unless I want to. But my black neighbors have to think about it – even if they don't want to.
—–
And yet I have hope.
I have hope that God loves justice and hates injustice even if we humans can't get that right much of the time.
I have hope that God loves Michael Brown and Darren Wilson. Both.
I have hope that God loves the people that I struggle to love and rejoices in the people that I am afraid of.
I have hope that in the end the arc of the universe does bend towards justice – even if I can't see the pot of gold at the end of the rainbow quite yet.
I have hope that love conquers fear, friendship overcomes misunderstanding, and self-sacrifice produces the greatest riches of all.
I have hope in the Christmas star, the cross, and the resurrection. God has come, lived, died, and risen for us all.
I have hope.