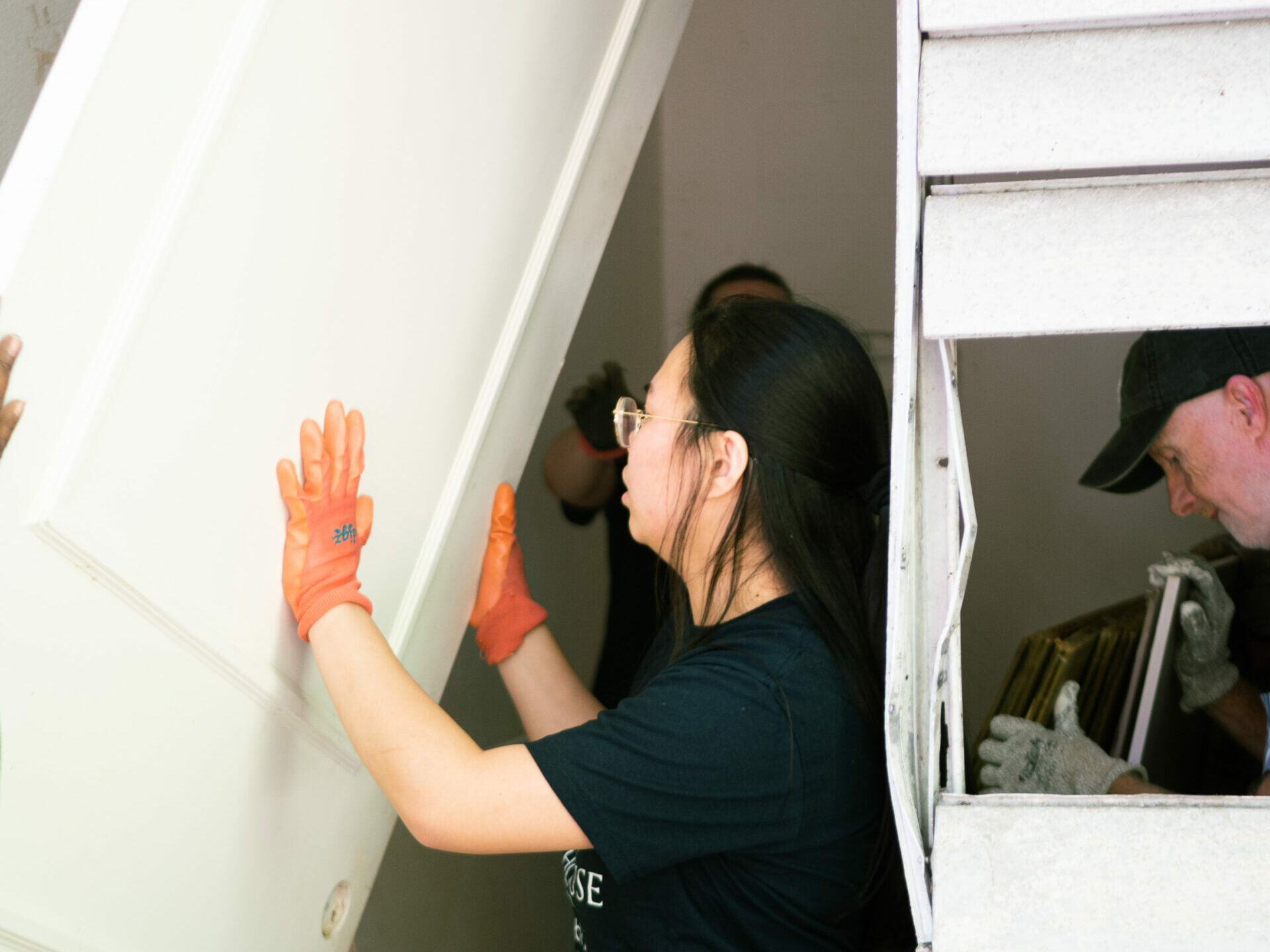 BWAP 2023: Deep Love ~ Mei Hippe
When I first got to Puerto Rico, I noticed a deep sense of pride from everyone there. At first, I thought it was nationalism; a pride for one's country, for an ideal, for a flag. And as an American, I can conceptualize nationalism. Nationalism is such a deep-rooted part of our history and culture as Americans. I get nationalism. But something about the word "nationalism" jambled me because it didn't seem to quite match up with what I was seeing.
When we were in Puerto Rico we went to the San Sebastian Festival. People were dancing in the street with Puerto Rican flags and it seemed like every song I heard had the words "Puerto Rico" in it. Even after a long day of facing the island's hardships, it was effortless to get caught up in their joy — in the easy way people accepted us, how they took our hands to dance, their beautiful displays, and the ways they were proud to share their culture with us.
When we were there, Jas asked me if I had ever experienced anything like this. It took a second and the best thing I could come up with was when the Bucks won the championship, where people poured out into the streets, cheering and celebrating our win. Or maybe the Badger tailgates, where I can't seem to escape the color red, the full-volume music, or the smell of beer. I mean, nobody knows pride like Wisconsinites, right? Think of Cheese Heads. We know team spirit. But despite the way we as Wisconsinites go all out for our teams, it didn't feel like an adequate comparison.
There was something so special about that festival, about being in Puerto Rico. Something I'd never experienced before. It took me a long time of working at Techos and listening to the people there to really start to understand. Juan talked to us about the Island and the hurricanes. And we asked, "How many people leave when Hurricanes are coming?" In response, Juan told us that he did everything he could to board a plane and come back to Puerto Rico to be there for his people; to make sure he was there to rebuild and to support.
And that was a bit of a breakthrough for me. I mean, I definitely wouldn't watch a Badger game in a Hurricane. Despite how much I care about the people here, I wouldn't brave a plane in a storm to come back to Madison. What Puerto Rico had was so much more than nationalism. What they had wasn't just pride in an intangible ideal or a tool for selfish reward. It was love, a deep love for the island, for the people, for the land, and the culture. It was a love for each other that made Techos possible, a love for people you don't even know, for people who are different from you. Despite the hardships and the political divides, people loved each other. It's difficult to understand where this love comes from; maybe a realization that we need to depend on each other.
As an American, I find that love to be rare. We love our teams, our ideals, our possessions, and our property, but our American nationalism doesn't accommodate love for each other. I think that we have a lot we can learn from Puerto Rico and the ways they showed love to us as strangers and took us in. We can learn a lot from how they took time to support each other and build community, and I hope that the kind of love I learned there is something that I can take with me.