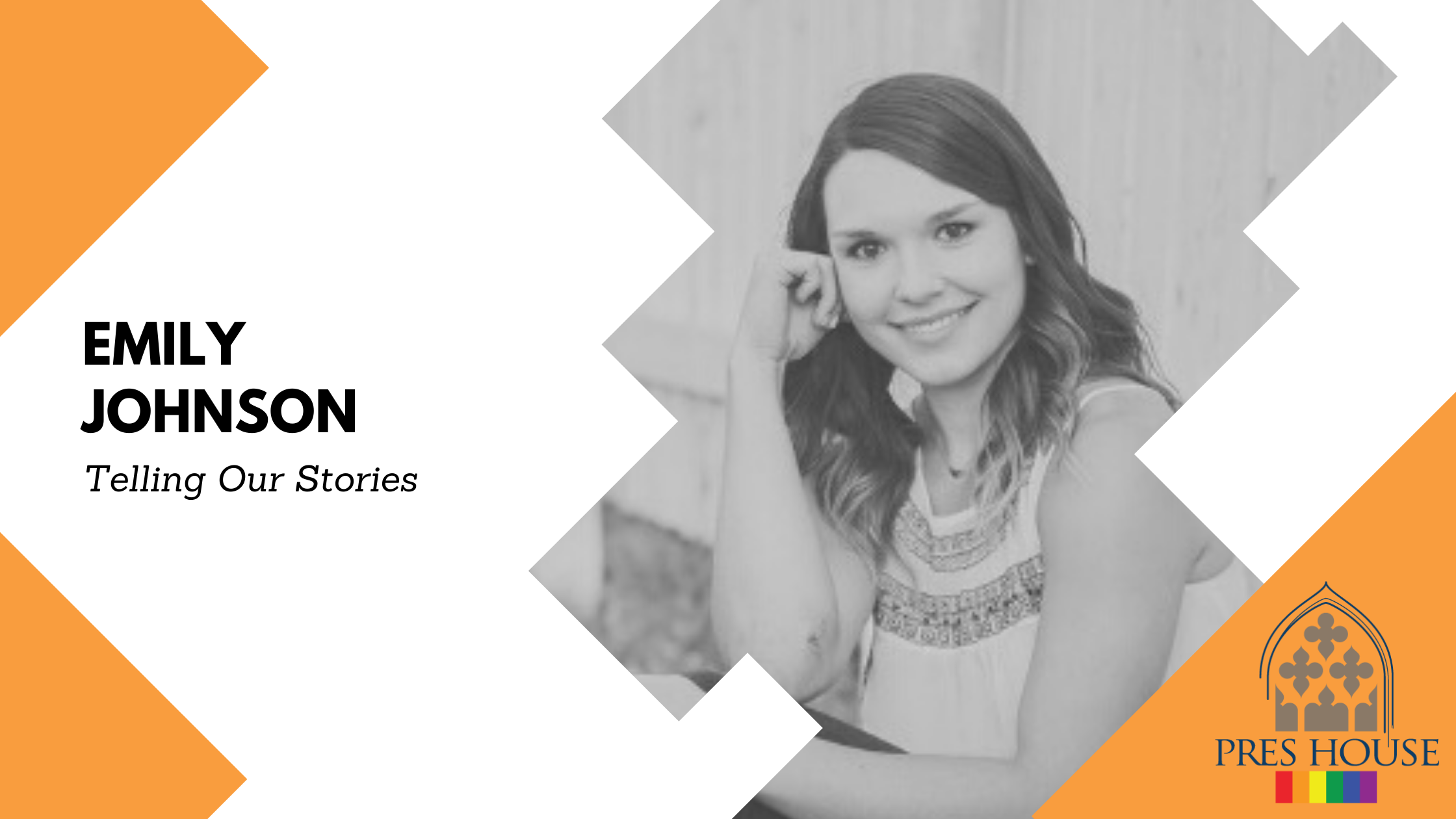 A Season for Everything ~ Emily Johnson
Hi, everyone. My name is Emily Johnson, and I have been a part of the Pres House community for nearly five years, beginning in the fall of 2016 when I began my undergraduate studies here at UW-Madison.  Last December I completed my degree in biology and Spanish, and I'll soon be leaving this city that I have come to love as I move to New York to start medical school in the fall.
Even before I was a student at UW, though, Pres House was a part of my life. I spotted our quaint building for the first time on a campus tour while still in high school, and in that moment I felt a deep sense of comfort in there being a place to continue practicing the Presbyterian faith I was raised on. All expectations I had of finding comfort and community at Pres House were vastly exceeded, and it gave meaning to the phrase "home away from home," which I thought only existed in cliché. In the community here I found the closest approximation of family beyond blood relatives, and it all began with…you know what I'm going to say…Freshman Small Group. You have probably either experienced it firsthand or at one time heard this small group's praises sung, and for good reason. My Thursday evenings in Allison Lounge with Erica and seven other first-year students were my anchor and saving grace during the uncertain and trying season of my freshman year.
For at least my first six months as a student I was racked with anxiety, homesickness, and unremitting perfectionism; and my weekly sanity checks at Pres House staved off many an emotional breakdown. My small group gave me the safety and support to vent my fears, insecurities, and even to disclose family crises. Midway through my freshman year, a family scandal came to light and haunted me despite my 200-mile displacement from home, and embarrassment kept me tight-lipped in a lonely and silent seethe. It was in the company of my small group that I opened up for the first time about this, and I was wrapped tightly with empathy, validation, and prayer. The Sunday following my cathartic and tearful small group experience featured a message from Erica and a piece of scripture that fit my circumstances with uncanny precision. The message came from the third chapter of Ecclesiastes and included these eight verses:
For everything there is a season, and a time for every matter under heaven: 

a time to be born, and a time to die;
a time to plant, and a time to pluck up what is planted;
a time to kill, and a time to heal;
a time to break down, and a time to build up;
a time to weep, and a time to laugh;
a time to mourn, and a time to dance;
a time to throw away stones, and a time to gather stones together;
a time to embrace, and a time to refrain from embracing;
a time to seek, and a time to lose;
a time to keep, and a time to throw away;
a time to tear, and a time to sew;
a time to keep silence, and a time to speak;
a time to love, and a time to hate;
a time for war, and a time for peace.
I felt my own story captured in these verses on a Sunday nearly five years ago to the day in this chapel, and the truth of it has resonated with me every day since. These verses reminded me that I didn't have to wish away or suppress my grief and disappointment at the chaos unfolding at home. I was weathering a season of suffering, and that was okay. This scripture and Erica's memorable translation of it gave me permission like I had never given myself before to be angry, to be vulnerable, and for once to not have it all together.
I don't relate this personal tale just for the sake of sensationalizing my recent past, but because I have seen this same principle play out in similar form throughout the last five years. At times like the peak of midterm season and during semesters with backbreaking course loads, I found myself in a season more fit for weeping and breaking down than for dance and laughter. Other seasons were kinder, as coursework relented and family tensions eased. So, if now or in the future you find yourself in a punishing season—be it in the academic, personal, or spiritual realm—know that it is perfectly okay. There is no need to deny its being unpleasant and painful or to downplay how vulnerable and imperfect it might make you feel. In whatever season you find yourself, be it a season of mourning or a season of dance, I hope you can take comfort in knowing that it is just a season, and it will at some time pass thanks to hands that aren't your own and with an effort that is likely not yours to bear. And if I have learned anything from the last five years, it's that every season is better weathered in places like this one where there is never a shortage of food, family, or friends. Amen.