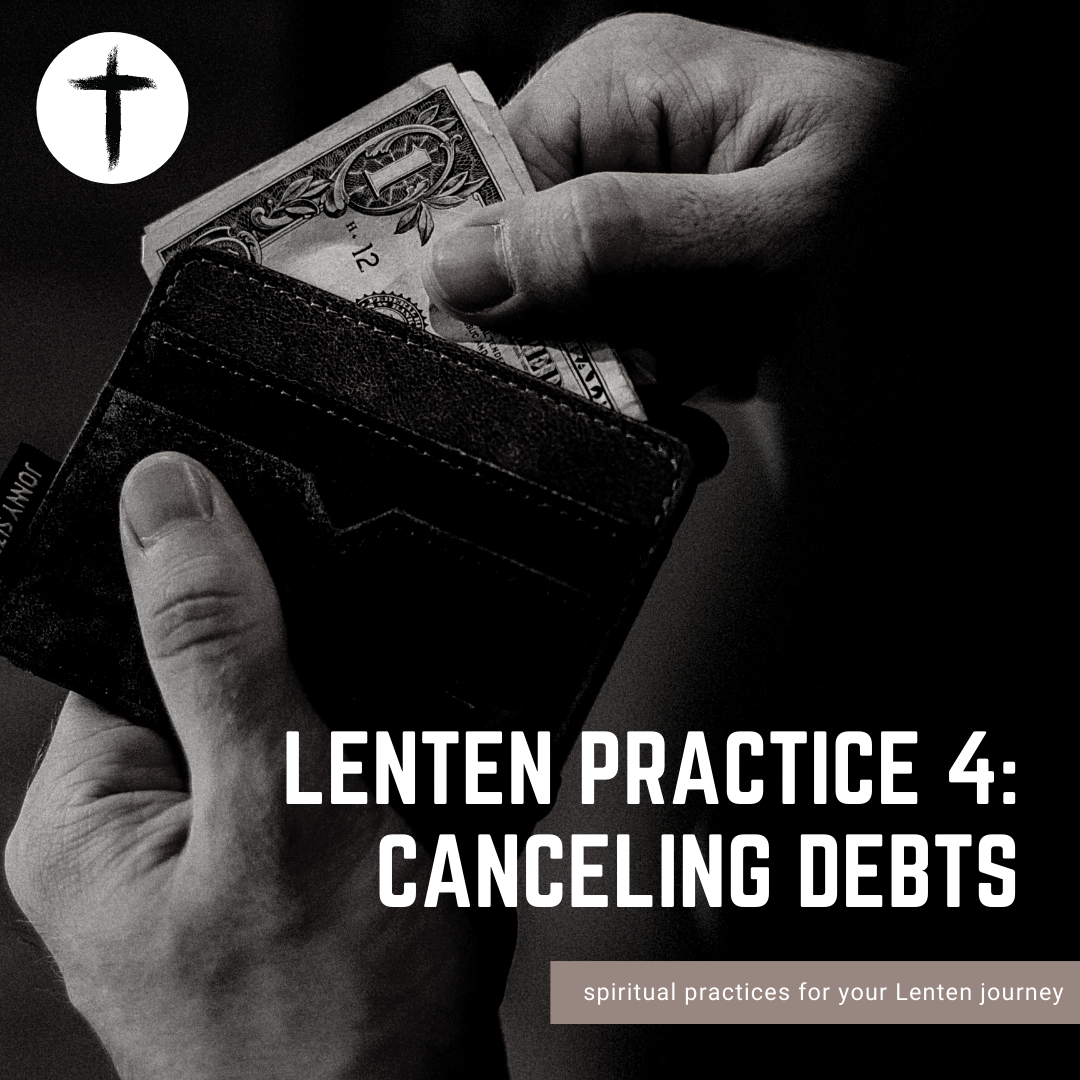 Lenten Practice #4: Canceling Debts ~ Andrea Wegrzynowicz
Did you know that 79 million Americans have to choose daily between paying for medical care, or for basic needs like food and housing? That 66% of bankruptcies are related to medical debt?
This situation seems dire, and while politicians may be working on a fix, millions of people are suffering. And that's why I want to tell you about an organization called RIP Medical Debt. Founded by former debt collection executives, RIP Medical Debt accepts donations and uses the donations to purchase portfolios of medical debt. Because collections agencies know most of this debt won't be paid at all, they're happy to accept a steeply discounted price, meaning donor dollars go much further than they might individually. And then the debt is forgiven with no strings attached.
In this season of Lent, when we reflect on our own complicity in systems of injustice, and repent, we remember the word of God through the prophet Isaiah, reminding us how to fast:
This is the kind of fast day I'm after:
to break the chains of injustice,
get rid of exploitation in the workplace,
free the oppressed,
cancel debts (Isa 58:6, MSG).
So I'd like to invite you to help alleviate some medical debt this Lent, specifically in Texas. Between COVID and recent bad weather and power outages, Texans are stretched thin and debt is an even heavier load. I've started a RIP Medical Debt fundraiser to help cancel debt in Texas, and every dollar donated can forgive $100 of medical debt. That means, for the cost of a sandwich and a drink, we can alleviate $1000 of debt. For the cost of a bus ticket to Chicago, we can forgive $3000. My current goal is $1000, meaning forgiveness of $100,000 worth of medical debt in Texas. I hope you'll join me. Any amount helps. If you're interested in sharing the fundraiser with your friends and family, you can also join the team on that link.
As we look to Christ's example this Lent, let us be His hands and feet on earth, and live out the fast Isaiah calls us to.
Each week during Lent, we will be sharing spiritual practices for your Lenten journey. The fourth practice, offered by Andrea Wegrzynowicz, is canceling debts. Andrea shared more about her passion for canceling medical debt during worship on March 7; you can read the full story here.
To join the campaign, visit ripmedicaldebt.org/campaign/texas/ankillian.