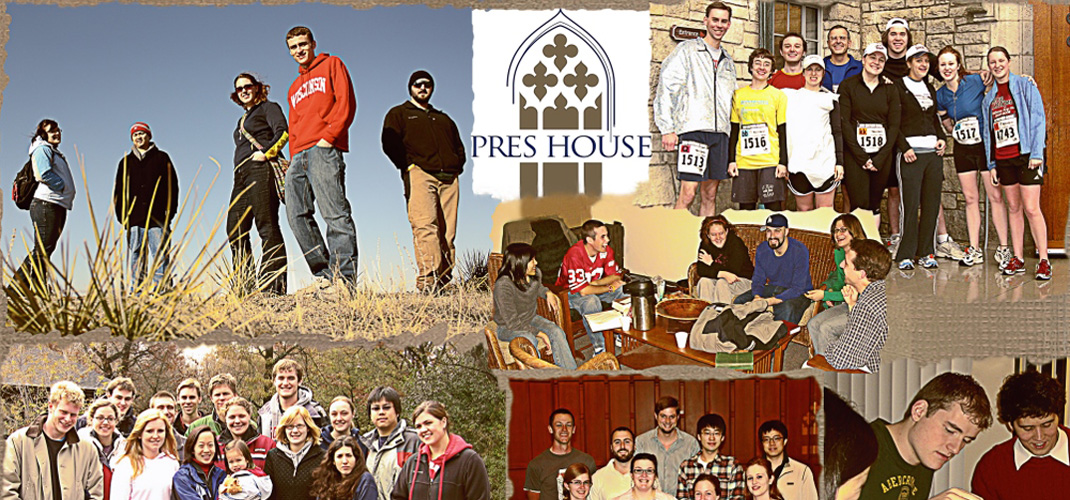 To all recent alum:
Hello from Pres House! It is hard to believe, but almost 10 years have passed since Erica and I started as pastors at Pres House and the "modern era" of ministry began here. We are reaching out to alumni who were involved at Pres House in the past decade in order to stay connected with you. You were an instrumental part of rebuilding Pres House and helping the ministry get to where it is today.
We are contacting you for two reasons: 1. We want to hear back from you. What have you been doing since leaving campus? What could Pres House have done to better prepare you for living, working, and following God after leaving campus? How would you like to stay connected to Pres House in the future? Please take a few minutes to fill out this short survey with your thoughts. 2. We want to invite you to become a financial partner so that Pres House can continue to grow and touch the lives of current students at UW-Madison. Extend your legacy by making a gift or setting up a recurring donation.
We have included a note below from Cody and Kira Hanson, recent graduates, inviting you to join them in supporting Pres House. I hope you enjoy reading their story, remembering your time at Pres House, and considering how you can help us make Pres House a home for students in the future.
Warmly,
Pastor Mark                   Pastor Erica
A Note from Recent Alumni
My name is Cody Hanson and I am a recent graduate from UW-Madison My wife, Kira, and I met each other early in our freshman year in 2007. Shortly after we began dating, we decided that we wanted to look for a church to attend together. We found ourselves at Pres House in early 2008, and we immediately felt at home. Little did we know, Pres House would become a big part of our lives over the next four years.
As alum, we give to Pres House so future generations of students can experience the home, support, challenge, and joy we did. I hope that you will join us in making your own contribution to support the ministry at Pres House. Together we can help Pres House continue to serve students for many years to come.
Please make a gift today by mail or by giving online. Thank you for your support!
Warmly,
Cody Hanson
Class of 2011, B.S. Computer Engineering
Kira (Ault) Hanson
Class of 2011, B.S. Interior Design