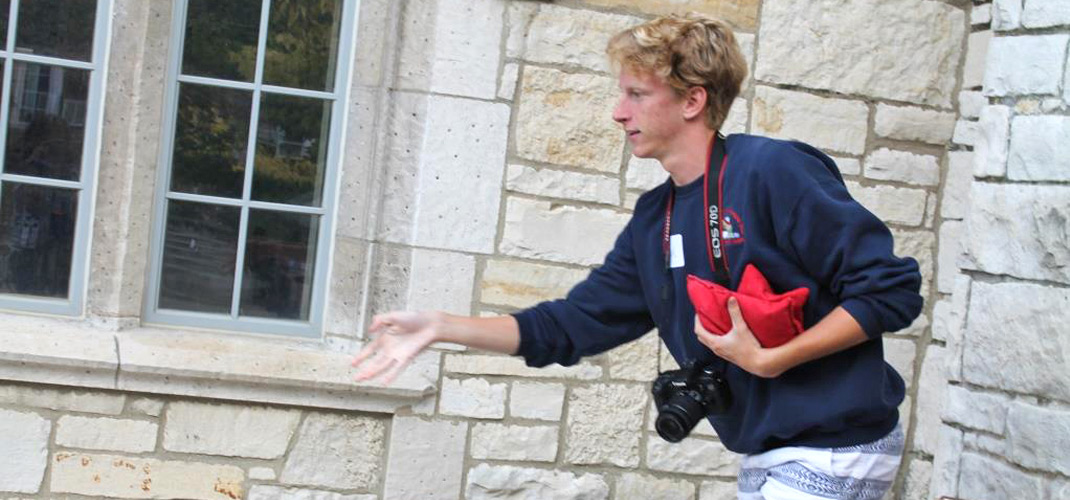 Growing Away, Growing Home
Erik Franze is a sophomore with plans to study Political Science, Spanish, American Indian Studies, and Environmental Studies.
When I arrived on campus last fall as a freshman, I began searching for a community in Madison that would allow me to simultaneously branch out and fit in. I come from a suburb of Milwaukee that is not too far away from here, so I was seeking a place that would allow me to grow away, and to some degree detach myself from the many fellow students from my high school that had also decided to come to UW Madison. I also wanted to find a solid faith community to make a part of my life, since my small and tight-knit home church in Waukesha had been integral to my youth. This seemed like a tall and even hypocritical order at the time, and I was not particularly hopeful. However, I had always noticed Pres House as a child walking around campus with my older sister and when I saw the booth at the org fair last year, I was intrigued. After my first worship experience, I remember being blown away by how unique church was here. The seating arrangements, Two+, and focus on social justice and activism were things I were not used to in church, and due to my background and identity, I was surprised yet thrilled to find a dynamic worship experience like this.
I figured that I might as well get as involved as I could, so I signed up immediately for the freshmen and new student small group. I have not regretted that decision once. Due to Erica's leadership and the awesome personalities present in my fellow group members, this weekly meeting became the anchor to my week, and quite possibly to my life. Last year was fairly tumultuous for me personally, and I honestly think Pres House and this group specifically was the key to maintaining my happiness despite challenges. We learned to trust in one another and in God, all while studying biblical and modern issues facing the church. We did not always agree on every topic, and we all come from very different backgrounds, but that didn't mean anything to our personal development with one another. We became such good friends that even now when our time as freshmen officially involved in small group is over, we still take the time to meet, grab a bite to eat, hang out, and catch up with one another weekly.
I strongly, strongly encourage anyone considering joining freshmen small group or any small group to jump at the chance. You don't want to miss it!