Summer Worship Church Unbound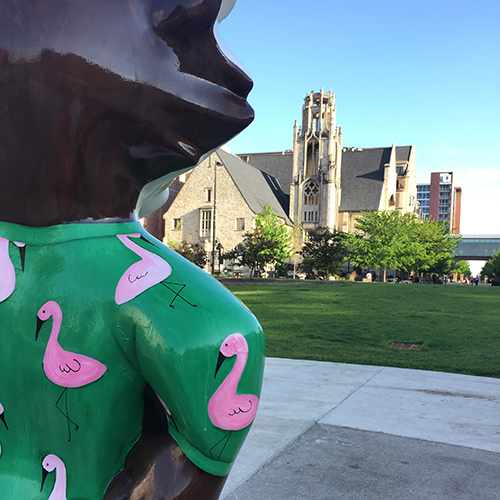 Church Unbound
Summer 2018
Thursdays, 7pm
(beginning May 17th)
unbound [uhn-bound]:
1) Free, not attached, released,
2) Unfastened, loosened
During the summer months (which on campus means mid-May to mid-August), Pres House will do church a little differently for summer worship. We recognize that many people travel on the weekends during the summer and have a different rhythm during this season. We want to create a weekly gathering and space that engages people and encourages them to invite others to join them. We also want to expand the definition of what it means to do church together.
Make sure to like us on Facebook to stay updated on each week's location as we will not always meet at Pres House!
Tentative plans for Church Unbound and subject to change; make sure to check our Facebook page each week for where we're meeting!
July
5th – Love Feast: Communion & Potluck (Lower Hall Patio, Pres House)
12th – Totally Neon: Concert on the Rooftop (Monona Terrace)
19th – Painting in the Park (Third Space @ Giddings Park/Christ Presbyterian Church)
26th – Music on the Pres House Patio
August
2nd – Relearning to Walk Again: Slacklining @ James Madison Park
9th – Love Feast: Potluck (Lower Hall Patio, Pres House)
16th – TBD
"Regular" Sunday Worship in the Chapel will resume on August 26th, 2018 @ 4:30 PM.