Worship
Sunday Worship ~ 4:30 PM
In-person worship resumes on Easter Sunday (April 4th) outside on the Pres House patio. We will worship together in-person for the remainder of the semester (through May 2nd). If we move inside to the Chapel, we will be checking students'  Badger Badge before entry.
Sign up for our texts to stay updated:  Text "preshouse" to (844) 947-0722
Below is a description of what our Sunday Worship was like pre-COVID; we look forward to the time when we will be able to eat together again!
______________________________________________________________________________________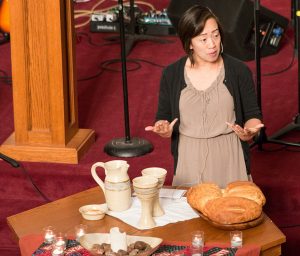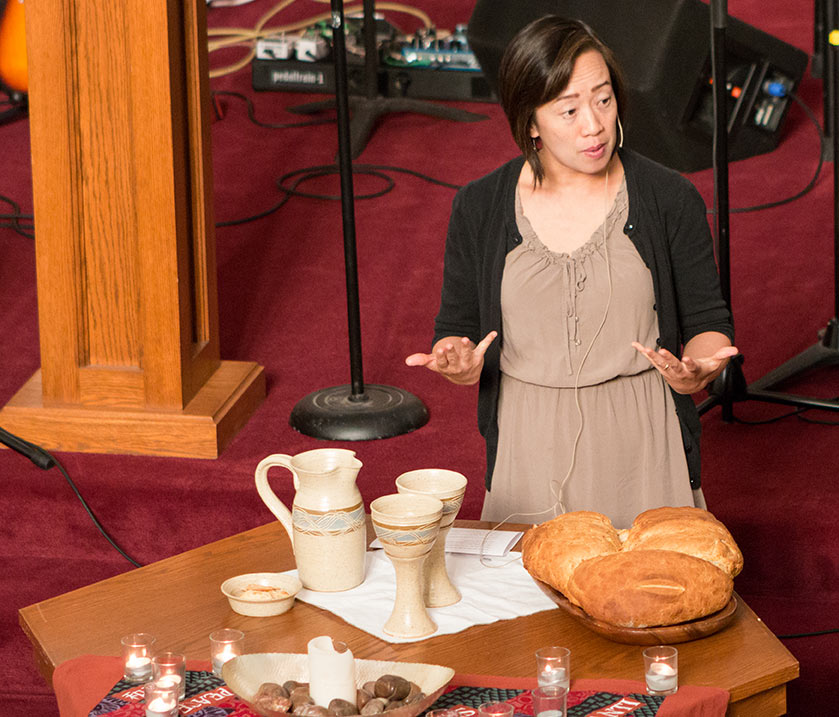 Students and young professionals come to worship at Pres House, bringing a variety of religious background, race, ethnicity, gender identity, socio-economic background, political persuasion, or sexual orientation. Some are Presbyterian, many come from all different denominations, and others have little or no church experience. All are invited to participate fully in worship and community life at Pres House. Bring all of who you are and find yourself among friends.
What to Expect
At Pres House, we embrace change while staying rooted in tradition. Together we ask, what is important? Who was Jesus? How should we live? We meet each other in our questions, with an invitation to community and opportunities for growth.
Sunday worship includes music (a mixture of traditional hymns and contemporary praise music), scripture readings, a sermon, prayer, communion, time to get to know your neighbors, and other creative elements. Our communion table is open to all, regardless of your journey. We end each gathering with a meal together downstairs.
If you are driving to Pres House on Sundays you can park for free in the UW-Madison Grainger Hall parking ramp located under the Wisconsin School of Business building.