Special Events
FALL 2017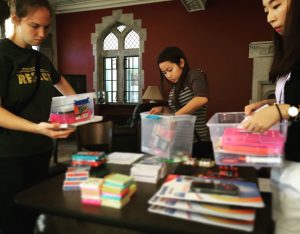 Welcome Backpack! ~ Friday, September 1st, 1:00 – 2:00 PM
Assemble kits for underserved folks, meet new people, and eat ice cream! This is a great way to start the school year serving and connecting with others.
---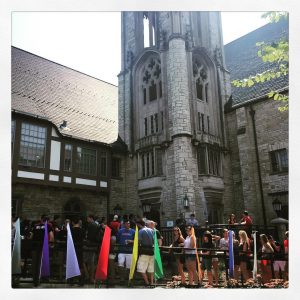 Frunch ~ Tuesday, September 5th, 12:00 – 1:30 PM
After the Chancellor's Convocation, come down East Campus Mall to Pres House where you can make a quesadilla for lunch and meet other new students.
---
Sexuality & Faith ~ Thursday, 6-7 PM on October 12th, November 9th, December date TBD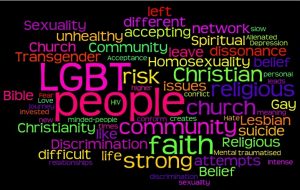 What's at the intersection of sexuality and faith? Where does faith-based homophobia come from? Where can we make room for LGBTQ+ people in faith communities? Join us to discuss these questions and more. Rev. Scott Anderson will share his own story with us as well. All backgrounds are welcome.
Pres House is an open and affirming community that welcomes the full diversity of God's people.
---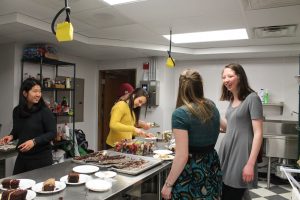 Cooking Class with Chef Laura ~ Mondays, October 16th – November 20th
This is a great opportunity to learn some cooking skills and put them to immediate use as you break bread with others! Space is limited for this opportunity.
Contact: Chef Laura
---

Women's Night of Worship ~ October 25th, 7-8 PM
Join other women in solidarity for a night of worship and praise!
Water Color word
Mediation
Love thy Neighbor station
Writing letters of faith & more!
---
Fall Retreat – November 3-5th @ Lake Waubesa Bible Camp
Our annual getaway to rest, renew, and grow deeper in community. This is a great weekend you don't want to miss!
---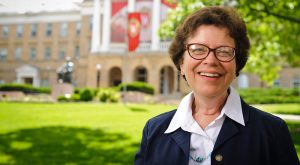 "Is the Market Moral? Reflections on Religion, Economics, and Justice" – Wednesday, November 15th
An evening with Chancellor Rebecca Blank to engage critically in faith, economics, and justice. This event is co-sponsored by Pres House and Upper House.
---

Pres House Young Professionals Potlucks – Fridays, 7:00 PM
We gather monthly in people's homes to share food and company.
Friday, September 22nd – Mary & Kirsten's place
Friday, October 20th – Savannah's place
Friday, November 17th – Joel's place
Friday, December 15th – TBA
Check out Facebook for the latest happenings at Pres House!
Have an idea for an event? Some funds are available to support community activities. Contact Erica and fill out the event request form.