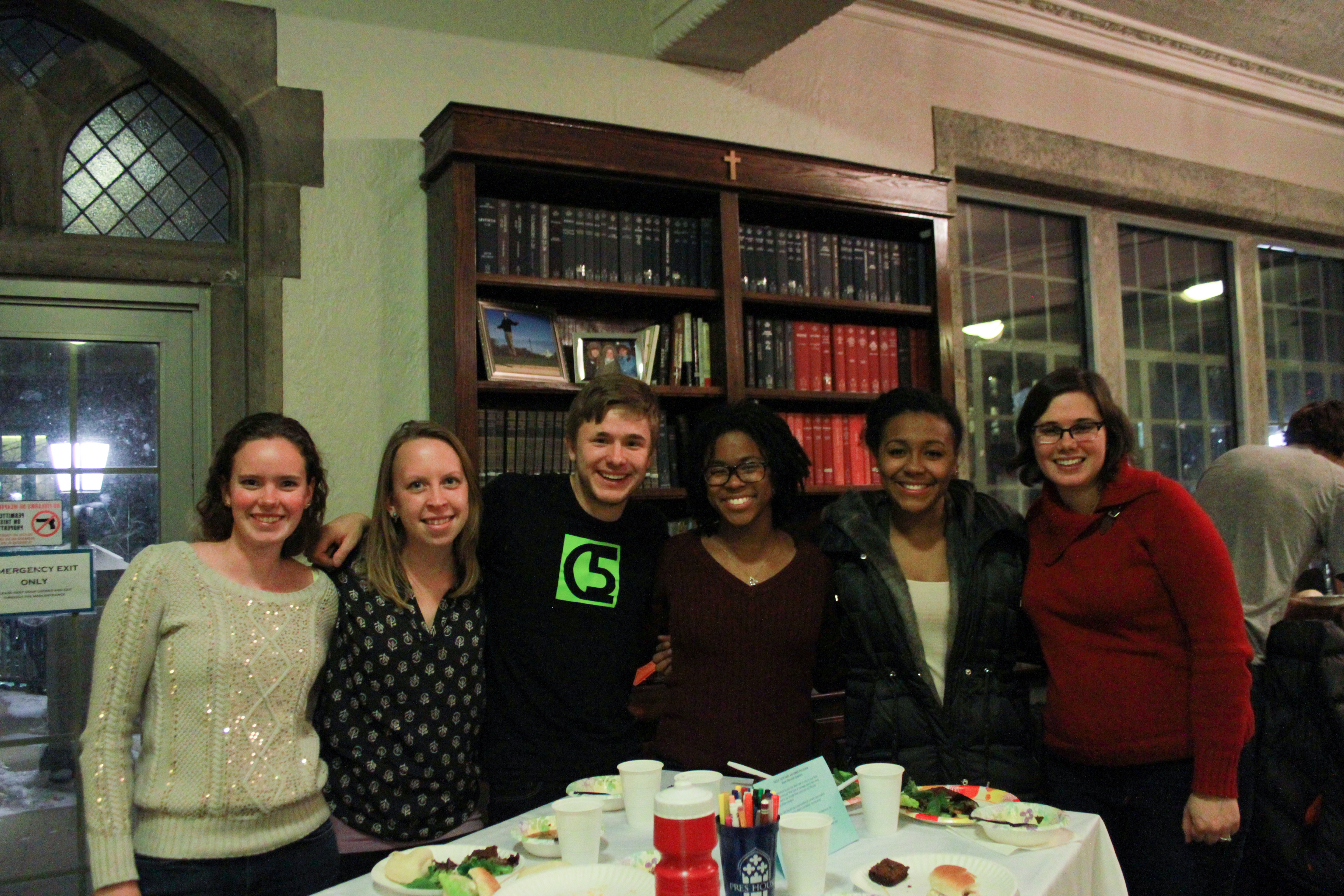 17 Feb
Race and Faith Discussion, Spring Retreat, and More!
RACE & FAITH PANEL – LISTEN ONLINE!
Over 250 people gathered last week to listen, talk, and break bread together. It was an important evening. If you missed it, want to hear it again, or would like to share it with someone, you can access the panel discussion on our website.
RACE & FAITH DISCUSSION GROUP
Six-week discussion based on Jim Wallis' book, America's Original Sin: Racism, White Privilege, and the Bridge to a New America. Group will meet Thursday evenings 7:30-9pm at March 3rd-April 14th (skipping March 24th for spring break).  Contact Pastor Erica (erica@preshouse.org) to join this group by February 29th.
SPRING RETREAT – MARCH 5-6TH
Join old and new friends on the spring weekend retreat! This is a low-key time away to rest, play, and rejuvenate. Spend time outside, play games, and connect with others. Deadline to sign up is February 26th.  Register online here!

When: Saturday March 5th-Sunday March 6th
Where: Pres House community member Andrea Lyke's family cabin in Wautoma, WI (2 hours north of Madison)
Cost: $12 per person (scholarships available)
Purpose: Rest, play, rejuvenation, connecting to community
PRES HOUSE LEADERSHIP COUNCIL – APPLICATIONS AVAILABLE
The Pres House Council is an opportunity for you to grow in leadership skills and serve the community. Council members also have the opportunity to serve on the Board of Directors at Pres House. Check out our website and download an application. Interested in learning more? Contact Pastor Erica (erica@preshouse.org).