Pres House Young Professionals (PHYP) is a group of folks who live and work in the Madison area. Some of us are recent graduates from UW-Madison, some of us moved here for a job. During our "work" hours, we occupy a wide variety of spaces: the University, Epic, public schools, music and dance studios, local companies, AmeriCorps, just to name a few.
Pres House Young Professionals is a space where we gather to deepen our relationships with God and one another. We worship on Sundays at Pres House, we gather weekly to catch up and share life, we eat, play, and serve together.  You are invited to join PHYP, a place of both connection and support.
EXCITING NEWS!
A new Young Professional Ministry is launching in 2018! Read more about it here. Want to get involved? Contact Pastor Erica.
Some examples of what we do together in addition to participating in the worship life at Pres House: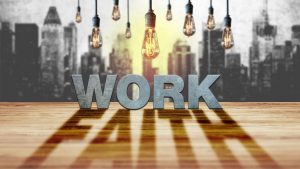 Young Professionals Small Group & Potluck
Wednesdays, 7:00 – 8:30 PM
Small group is an opportunity for intentional conversation around faith, work, and life. Each week we gather for a shared dinner, connection, and prayer. This year the group will be co-led by Joel Bodilly and Savannah Kenny.
---

Interested in connecting with PHYP? E-mail Pastor Erica for more information.