Leadership in the Pres House community is open to all students and young professionals. Members shape who we are and what we do as part of the Pres House Council.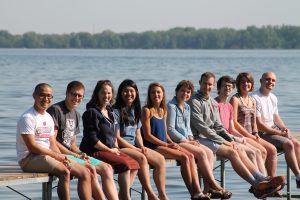 The purpose of the Council is to provide spiritual leadership to the Pres House community. We develop and express that spiritual leadership in three ways:
Relationship with God
Relationship with others
Service to the community
Many people in our community have very busy lives; though many of the activities are great, we are not interested in adding one more task to a list. Instead, we seek to move about our daily lives in ways that deepen our capacity to follow Jesus' command to, "Love the Lord your God with all your heart, soul, and mind; and love your neighbor as yourself."
Pres House Council primarily invites you to go deep with God and neighbor. Through the regular sharing of our lives with one another—our passions, our questions, our joys, our wounds, our challenges—we inspire our community to bear witness to the radical grace of Christ not only at Pres House, but in all the spaces of our lives.
Important 2017 Dates – Mark your calendars!
March 27th – Council Applications Due
April 10th – Applicants notified no later than 4/10/17
April 23rd – Transitional Council Meeting with New and Old Members (Leadership Team  and Board Elections)
May 19th – May 21st – Council Retreat at Lake Waubesa Bible camp in McFarland, WI
August 31st – Council Dinner and Meeting at Pres House, 5:30 – 8:30PM
Monthly Council meetings on Sundays, 1:00-3:00 PM: Exact dates TBA; we meet 1x/month September through May.
Download Pres House Council Application 2017-2018. Questions? Contact Pastor Erica.
Pres House Council Members 2016-17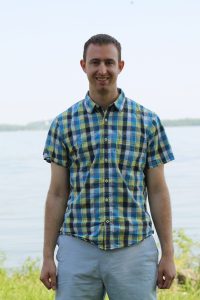 Joel Bodilly
Major: B.S., Agricultural Business Management
Interests: Traveling, trying new foods, spending time with friends and family, skiing, soccer, volleyball, hockey, running, biking, Gaelic football and hurling.
Favorite place on campus: The Union Terrace
Favorite thing about Pres House: Great community of people
Bucket list item: I would love to go Heli-skiing someday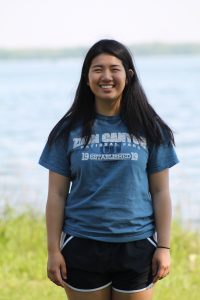 Amanda Chen
Major: Finance and Economics
Interests: Tennis, national parks, reading, and eating
Favorite place on campus: the docks on Lake Mendota (best place to watch the sunset and relax after a long day)
Favorite Olympic Sport: Gymnastics! I loved watching the floor exercises and dancing along to the music.
Babcock Ice Cream Flavor: Cookies and Cream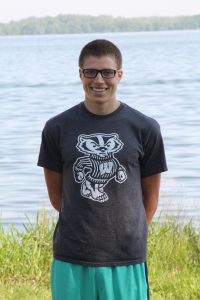 Andrew Ernst
Major: Biology
Interests: Running, biking, swimming, walking, reading
Favorite place: Lakeshore. I love picnic point, but the terrace is great if I have studying to do.
Spirit animal: Young monkey. They never stop moving and enjoying the world around them.
Favorite Scripture: 1 Corinthians 9:26. "Run to win" applies to so much more than physical events. I look at it more as "have purpose" in everything you do.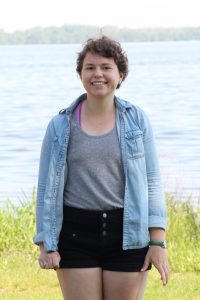 Jenni Geurink
Major: Political Science & Gender and Women's Studies
Interests: yoga, reading, talking to anyone and everyone
Spirit Animal: Bunny- very social, crazy energetic, always moving (maybe just the Energizer bunny)
Favorite Olympic Sport: I'm basically an expert on Olympic synchronized diving now.
Favorite thing about Pres House: Definitely getting to meet so many new faces during freshman welcome week!  I absolutely adore meeting new people and introducing them to our wonderful community.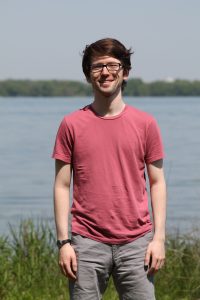 Drew Ivarson
Major: MA Musicology
Interests: Bike riding, all kinds of music, computer games
Favorite place on campus: The music library! Lots of great books and stuff I've never imagined to listen to.
Favorite Babcock flavor: I've never been able to resist the call of the Blue Moon
Something in Madison to check out: Concerts at the Overture Center – they happen so often and they're so good and student tickets are such a good deal!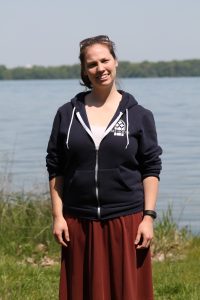 Mary Murphy
Major: MA Library and Information Studies
Interests: Volunteering, meeting new people, reading, anything outdoors, and ice hockey
Favorite place on campus:  Biocore Prairie in the  Lake Shore Nature Preserve, especially when there is no one there. You can watch the wind through the pine trees and listen to the birds sing
Spirit Animal: Moose – headstrong, awkward yet graceful, quiet, caring
Babcock ice-cream flavor: Butter Pecan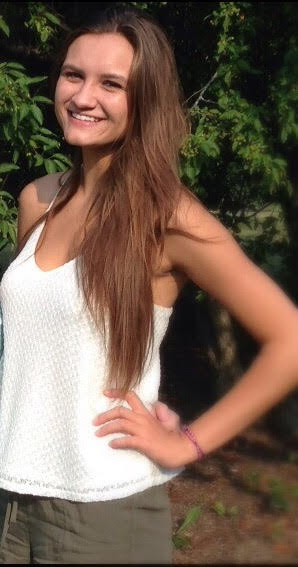 Kara Neitzel
Major: Communication Arts, Human Development and Family Studies
Interests: Singing, Playing piano, Reading, Writing, Thrifting!
Favorite place on campus: Anywhere along Lake Mendota! Chair or rock, it doesn't matter.
Spirit Animal: Orca Whale–they're very family oriented and social animals!
Book read over the summer: Still Alice by Lisa Genova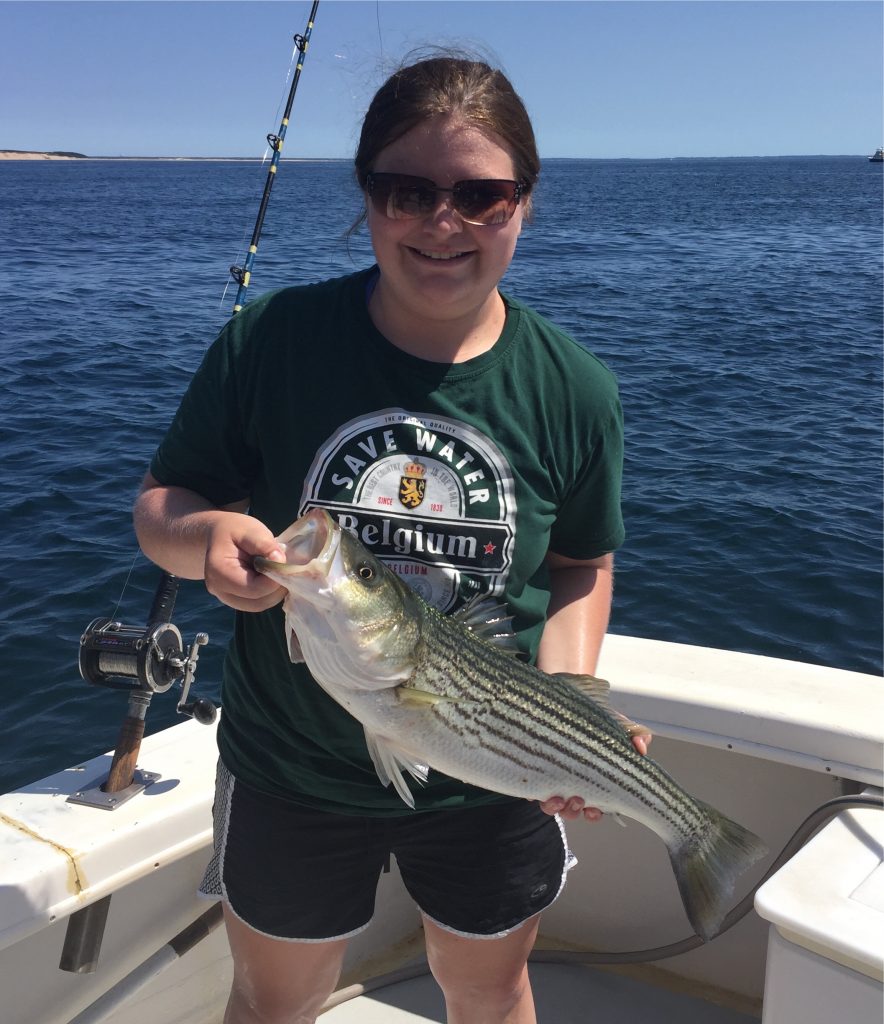 Jessie Paulson
Major: B.S. Political Science, B.S. Environmental Studies, B.S. Geography (Cartography/GIS)
Interests: Biking, Running, and Netflixing!
Favorite place on campus: Either upstairs in Science Hall (especially when no one else is there past midnight) or Picnic Point.
Favorite Olympic Sport: I was a really big fan of swimming, gymnastics and beach volleyball; we watched it every night!
Babcock ice cream flavor: Mocha Macchiato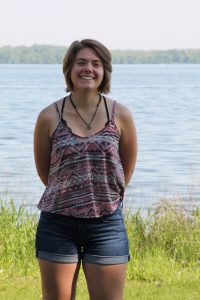 Billie Scambler
Major: B.S. Nursing
Interests: Mountain biking, cross country skiing, hiking, and podcasts!
Favorite place on campus: The Terrace at sunset; it's where I fell in love with Madison.
Spirit Animal: There's no doubt I'm a dog–friendly, affectionate, loyal, and happiest when I'm around my people.
Favorite Olympic Sport: I'm a winter Olympics gal! I love watching women's cross-country skiing– seriously, if you want a bio of everyone on the entire team, I could probably do it. But my summer pick would definitely have to be (and this will probably surprise no one) mountain biking.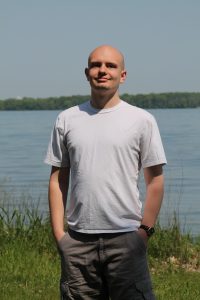 Brad Sheffer
Major: Chemistry
Interests: Music (Making and listening), Video gaming, Learning new things online, Martial arts.
Spirit Animal: Owl–nocturnal, can range from elegant to totally awkward, and I feel I can relate on a personal level to Arrol from Harry Potter II
Babcock ice cream: Definitely Berry Alvarez, tastes delicious and I believe the fruit makes it seem creamier somehow
Lunch with a famous person: George Washington. Between what I've heard of him from history and "Hamilton", he seemed like a man wise beyond his years and I would love to hear what he would have to say about things today.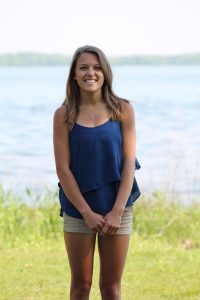 Teagan Twombly
Major: Psychology
Interests: Running, Reading, Traveling, and Cooking!
Favorite place on campus: Picnic Point, to watch all of the beautiful early morning sunrises
Favorite Olympic Sport: I loved watching all the track and field events, especially the running events. But my brother and I got really into watching all the diving events too!
Babcock ice cream flavor: Chocolate chip cookie dough or Mocha Macchiato!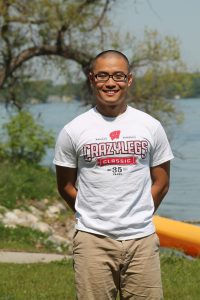 Zuf Wang
Major: Industrial Engineering
Interests: Climbing, running, flying, reading, traveling.
Favorite places on campus: Memorial Union terrace for hanging out. Arboretum and Lakeshore path for running.
Book I read this summer: Being Mortal by Atul Gawande. It's a perspective changer.
Famous person I want to have lunch with: I'm reading the biography of Alexander Hamilton right now, so I'd love to have a chat with him. For the living ones, it'd be awesome to have lunch with Elon Musk.
Board of Directors
Six Council Members serve as Board Members elected by the PSCF Board of Directors for one-year terms. This position requires attendance at all board meetings and functions.
2016-2017 Pres House Member Board Members:
Joel Bodilly
Andrew Ernst (fall)/Jenni Geurink (spring)
Mary Murphy
Kara Neitzel
Brad Sheffer
Zuf Wang
In all these ways, you can help build the spiritual "home" that Pres House seeks to provide to the greater UW-Madison campus and Madison community.
Click here for the Council Event Request and Planning form.