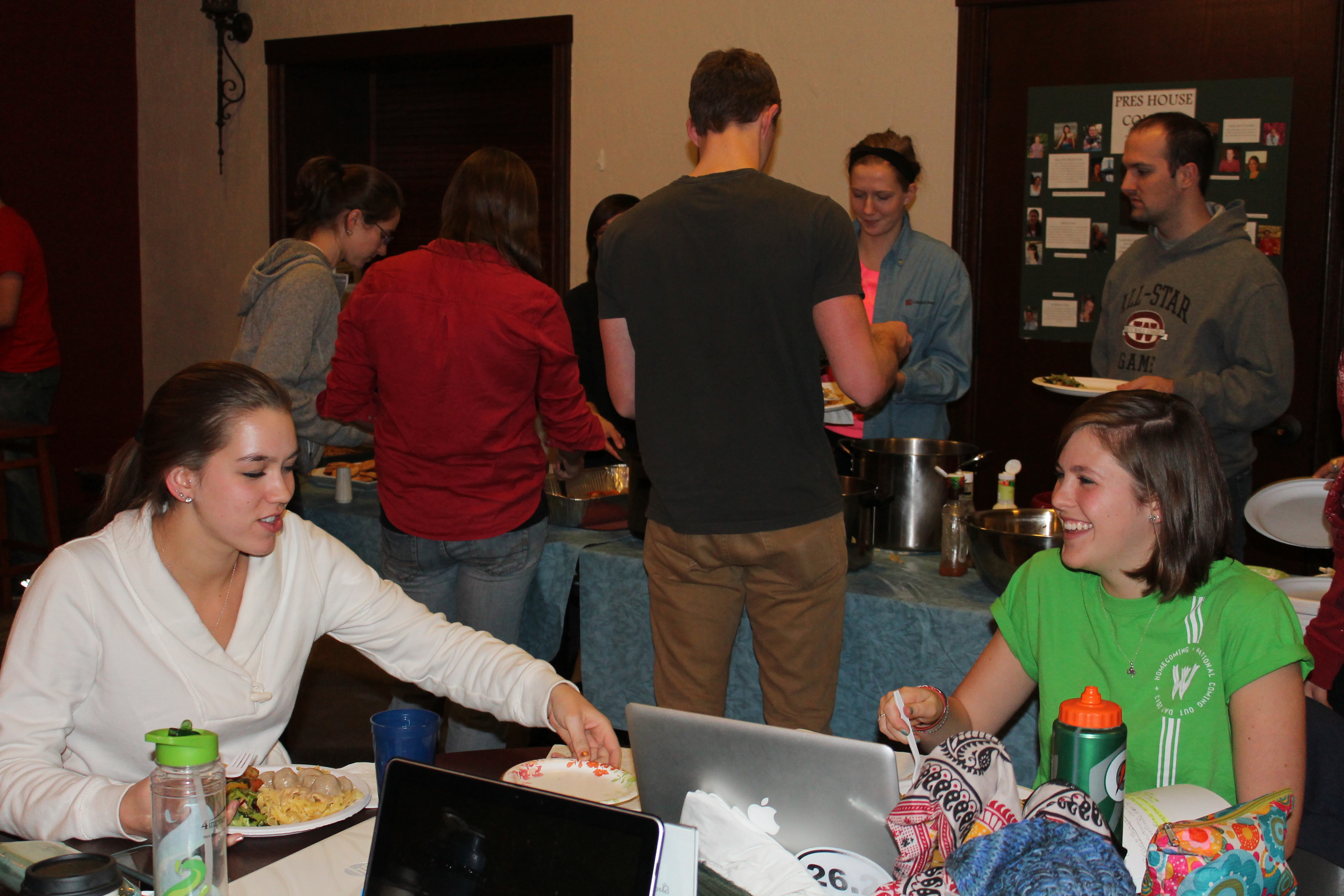 16 Dec
Finals Study Lounge
Finals Study Lounge
Every semester Pres House hosts study space for students. We invite you to study here. We will have coffee, tea, cocoa, snacks, free wi-fi, and festive activities for study breaks.
Schedule:
Wednesday, 12/16 9am-10pm
Thursday, 12/17 9am-10pm, Free Finals Lunch 12pm
Friday, 12/18 9am-10pm
Saturday, 12/19 9am-10pm
Sunday, 12/20 9am-10pm, Worship & dinner 4:30
Monday, 12/21 9am-5pm
Tuesday, 12/22 9am-5pm
Labyrinth
Take a break from studying to walk the labyrinth in the Chapel. This is an ancient spiritual practice that is meditative and centering.
Free Finals Lunch Thursday 12/17 @ 12pm
Take a study break and join friends at Pres House ( in Lower Hall) on Thursday, 12/17 for a free light lunch! Noon-1:30pm. Invite friends! All are welcome! Invite friends and RSVP (so we know how much food to make) here.
Final Sunday Worship of 2015: Sunday, 12/20 @ 4:30pm
Join us for the last Sunday worship service and dinner of 2015 and celebrate the fourth Sunday in Advent. (Pres House will be closed Sunday 12/27 and 1/3. We will return for worship on 1/10/16).