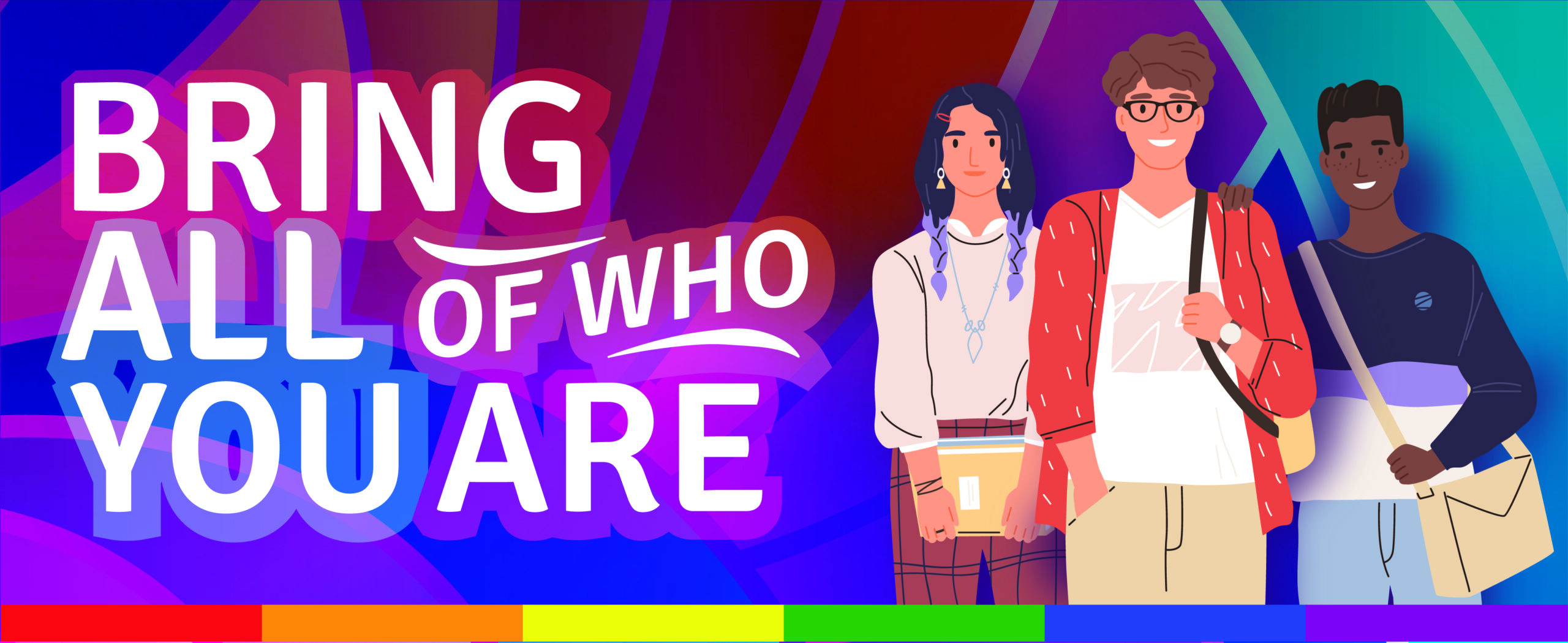 Welcome, Students!
Maybe you're arriving in Madison as a first-year student. Maybe you're transferring from another school or starting a graduate program. Maybe you've been around UW-Madison for a while but haven't found a community. Or maybe you just feel like your first year in college didn't really count. No matter what kind of new student you are, welcome!
We'd love to connect with you. You can reach out using our contact form at the bottom of this page, or schedule a meeting with Erica or Nii directly using the links below!
Connect with Erica
Connect with Nii
Check out our lineup of welcome events below. In addition to all of our welcome events, you'll see us tabling outside Pres House and at the MSC Fair, the GSCC Fair, and the Student Organization Fair. Keep an eye out for our chalk on the ground and our posters in the dorms, too!
What I Wish I Knew as a Freshman ~ August 23, 7 – 8 pm | virtual; register at bit.ly/preshouse-wiwik
Hear tips from older students about life as a student at UW-Madison and connect with other first-year students before even arriving on campus.
Cookie Break ~ September 1, 4 – 6 pm | Pres House
Friends, fun, and free Insomnia cookies — what more can you ask for? Cookie Break is a great way to meet new people!
Frunch ~ September 3, after convocation | Pres House Patio
Trust us; by the time convocation is over, you're gonna be hungry. Lucky for you, we'll have a free nacho bar at Pres House after convocation. You'll probably walk right past the party on your way back to your dorm! Stop by for free food and a chance to connect with others.
Worship & Dinner ~ Sundays starting September 5, 4:30 pm | Pres House Chapel
Music, reflection, connection, and free dinner. Our weekly gathering is a great way to ground yourself and build community. Pres House is an open and affirming church that welcomes you to bring all of who you are.
Welcome Pizza and Ice Cream ~ September 7, 12 – 2 pm | Pres House
Pizza. Ice cream. Pizza and ice cream. Pizza on ice cream. Ice cream on pizza. Honestly, whatever makes you happy is okay with us. Just come eat free food, hang out, make friends, and have fun! There will also be a panel of current students answering questions about life at UW-Madison.
Snap and Seek: Photo Scavenger Hunt ~ September 10, 6:30 pm | Pres House
Bring some friends or come on your own to a fun photo scavenger hunt! This is a great way to explore campus and the downtown area while connecting with other students. We'll meet at Pres House, get into teams, and head out!
What I Wish I Knew as a Grad Student: Dessert & Panel ~ September 14, 7:00 – 8:30 pm | Pres House
Take advantage of this opportunity to connect with other graduate students and get the inside scoop on the grad school experience from a panel of current grad students at UW-Madison. You don't have to figure it out alone! RSVP here to help us prepare our panelists.
Subscribe to our email list to stay in touch!