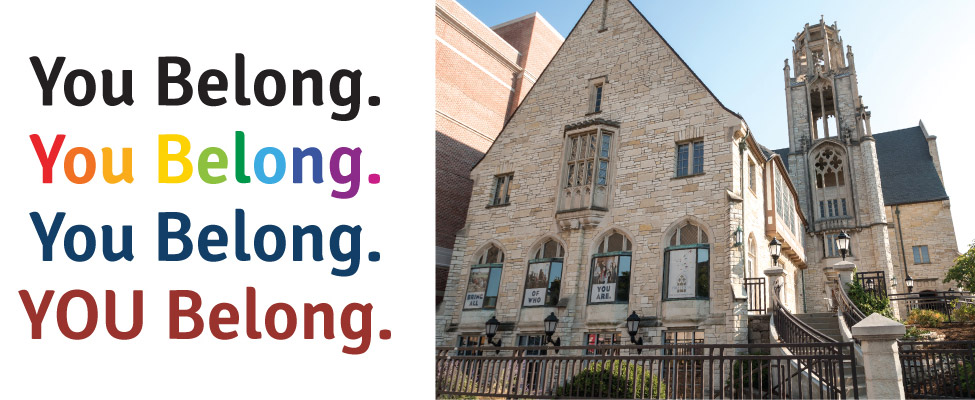 Welcome New Students
Welcome to UW-Madison! Pres House is one of the best places on campus to find deep friendships, engagement, and community. Pres House welcomes all new students from all backgrounds. Bring ALL of who you are!
There are many ways to get connected to the Pres House community and we invite you to explore the different opportunities by checking out the side bar (Small Groups, Trips/Retreats, Events, Graduate Students, Young Professionals, Leadership). If you are new to Madison, we especially invite you to the following Welcome Events:
FALL 2019
"What I Wish I Knew as a Freshman" Ice Cream Social ~ Monday, September 2nd, 1:00 PM
Get insider tips from older students, meet new friends, and enjoy Babcock Hall ice cream. Check out a preview of some tips on our blog.
FRUNCH (Freshman & Transfer Welcome Lunch) ~ Tuesday, September 3rd, 3:00 PM
Immediately after the Chancellor's Convocation, head down East Campus Mall for a free lunch at Pres House. Bring a friend!
"What I Wish I Knew as a Graduate Student" Dessert & Panel ~ Tuesday, September 10th, 7:00 PM
Welcome gathering for new graduate students to connect and learn about how to thrive in graduate school. Dessert served. Check out a preview of some tips on our blog.
Freshman Connection ~ Wednesdays, 7:00-8:30 PM (Begins September 18th)
Connect with other freshmen to navigate your first year at UW-Madison. This group is where people often make lifelong friendships and find their family away from home (read Beatrice's story here). Each week we gather to share what's going on in our lives, ask the questions on our mind, and build connections which will support us throughout our time on campus.
Worship & Dinner ~ Sundays, 4:30 PM
Join us for weekly worship! Our gathering includes thoughtful reflection, engaging music, and eating dinner together as we live into being a welcoming community.
Join a Weekly Gathering
Being a part of a smaller group of people that gathers regularly is one of THE BEST ways to get connected with new friends and find support in your first semester on campus. There's something almost every single day of the week for you to choose from.
Study Lounge
Need a good place to study? Pres House is here for you. Open Monday-Friday 9 AM-5:30 PM and Sunday 2-9 PM. Free coffee, WiFi, and friendly faces. Bring friends. All are welcome.