Pres House Fall Retreat
Click here to register online. Deadline to register is October 13th.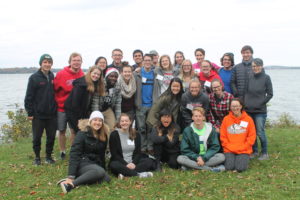 "Finding Purpose Through Play"
What am I doing with my life and why? What is the right path for me?  Am I using my gifts and talents?  This retreat will welcome and wrestle with all of these questions and more as we dive into thinking about vocation through the spiritual discipline of play.  Starting inward and working our way outward this retreat will feature interactive play activities, personal reflection, and embodied expression with a special focus on the body. This year's retreat will be led by Dr. Lakisha Lockhart.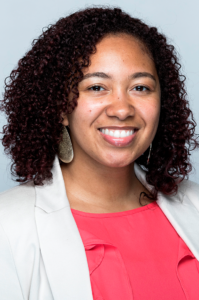 Lakisha R. Lockhart is a playful womanist scholar-activist. She serves as Assistant Professor of Practical Theology at the Samuel DeWitt Proctor School of Theology at Virginia Union University. In this role she is not only a teacher, but a facilitator, rope jumper, game-player, advocate and catalyst for critical consciousness and engagement in educating in faith and actually living into that faith through various spiritual and artistic practices.  She believes in the power of play, movement, aesthetics, and creative arts in life and in theology. She actively advocates and uses the body as a locus for doing theology through engaged and embodied pedagogical practices.  She is the also the Consultant for Campus Ministry Theological Exploration of Vocation (CMTEV) for The Forum for Theological Exploration on behalf of Lilly Endowment, Inc. where she has the pleasure of journeying with campus ministries as they explore ways in which to help college students live out their faith in the world.  Through this program she is able to live into one of her gifts and passions of helping young people find God in themselves, and see how their own gifts and talents can transform the world.
This year the Pres House Fall Retreat will be the weekend of October 18-20th, 2019 at beautiful Lake Waubesa Bible Camp. 
The Pres House Fall Retreat is for you to…
PLAY, REST, EAT GOOD FOOD, LAUGH, MAKE NEW FRIENDS, SLEEP, SWIM IN THE LAKE, REFLECT, HIKE, PRAY, WATCH SUNSETS, PLAY SPORTS, PLAY GAMES, HAVE FUN…
Friday, October 18th
Depart Pres House 5:00 pm (later cars available)
Intro and Social Time
Saturday, October 19th
Breakfast
Session I
Lunch
Free Time (Kayaking, canoeing, relaxing, and studying if you need to)
Dinner
Session II
Campfire and Free Time
Sunday, October 20th
Breakfast
Session III
Closing
Depart for Madison; back on campus by noon
Cost is $70 which covers meals, lodging, and program. $10 discount for first time attendees and for returning attendees who bring a first-time attendee. Scholarships also available.