Learn & Serve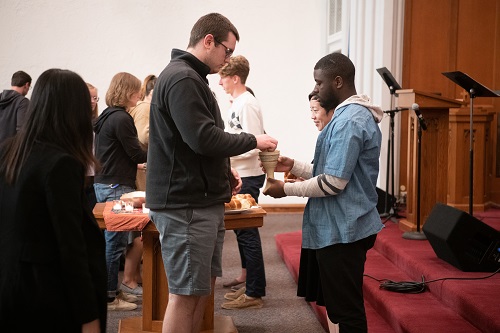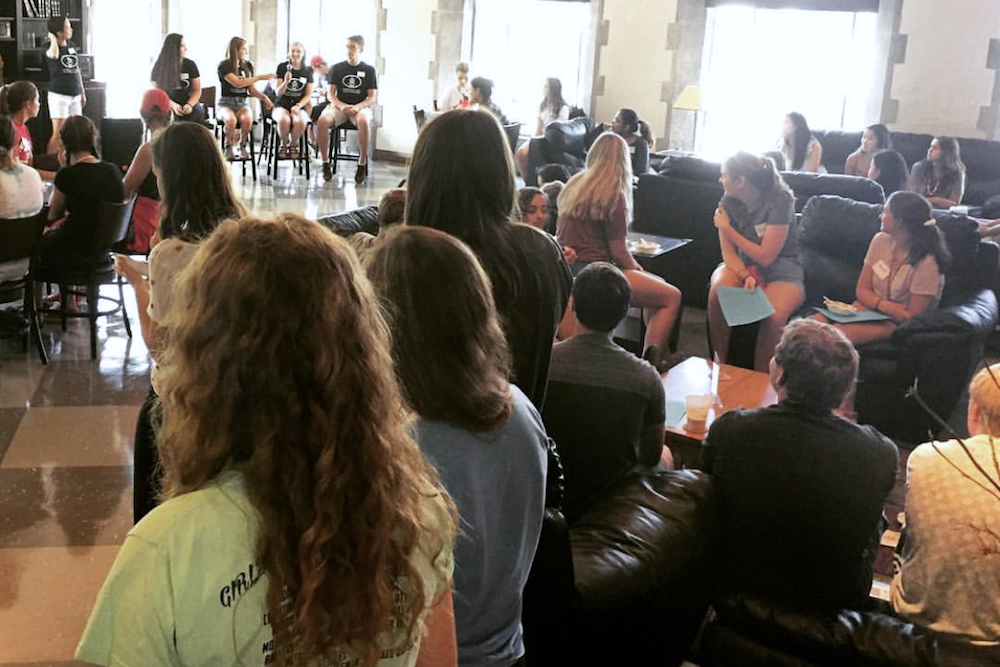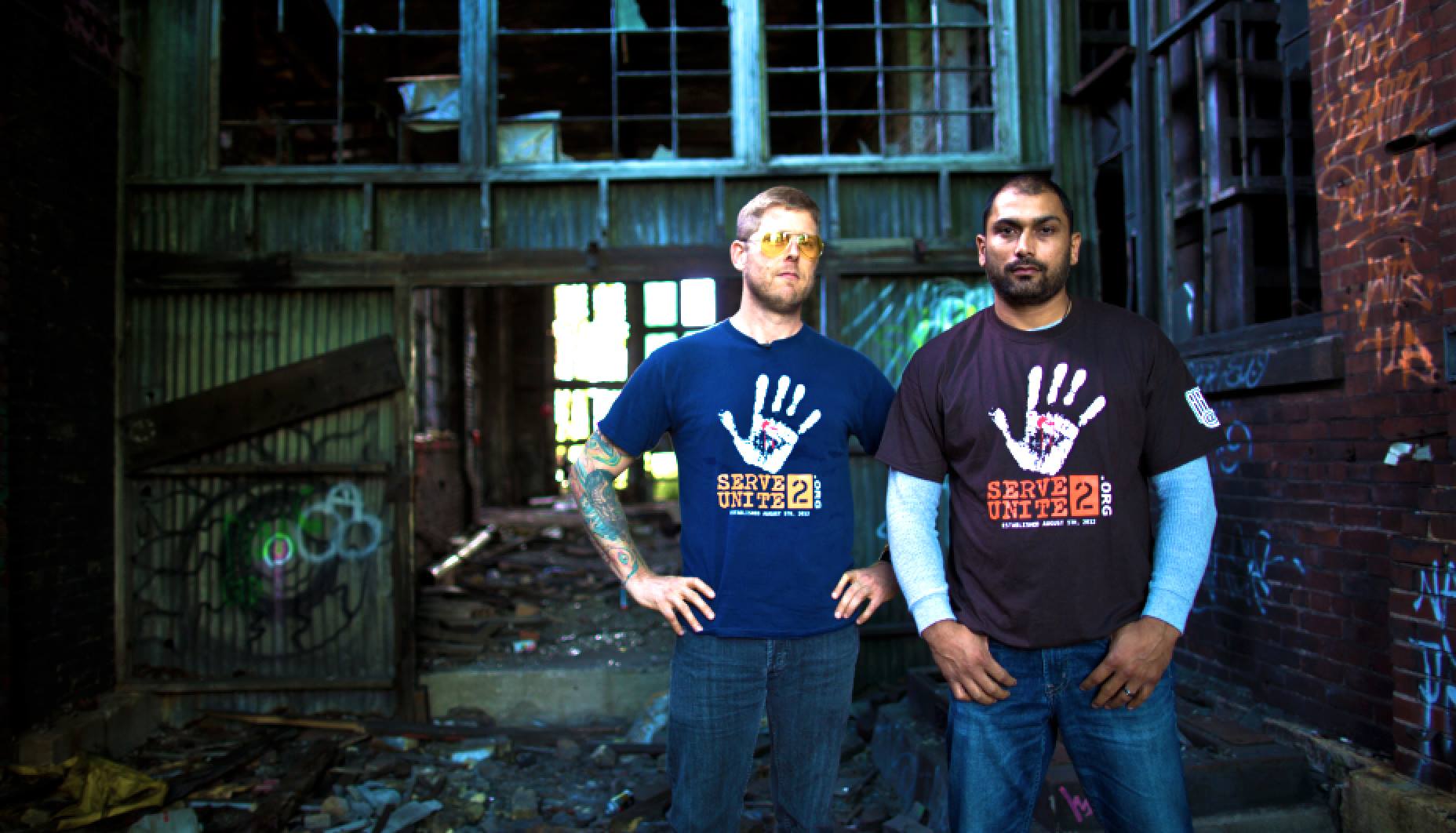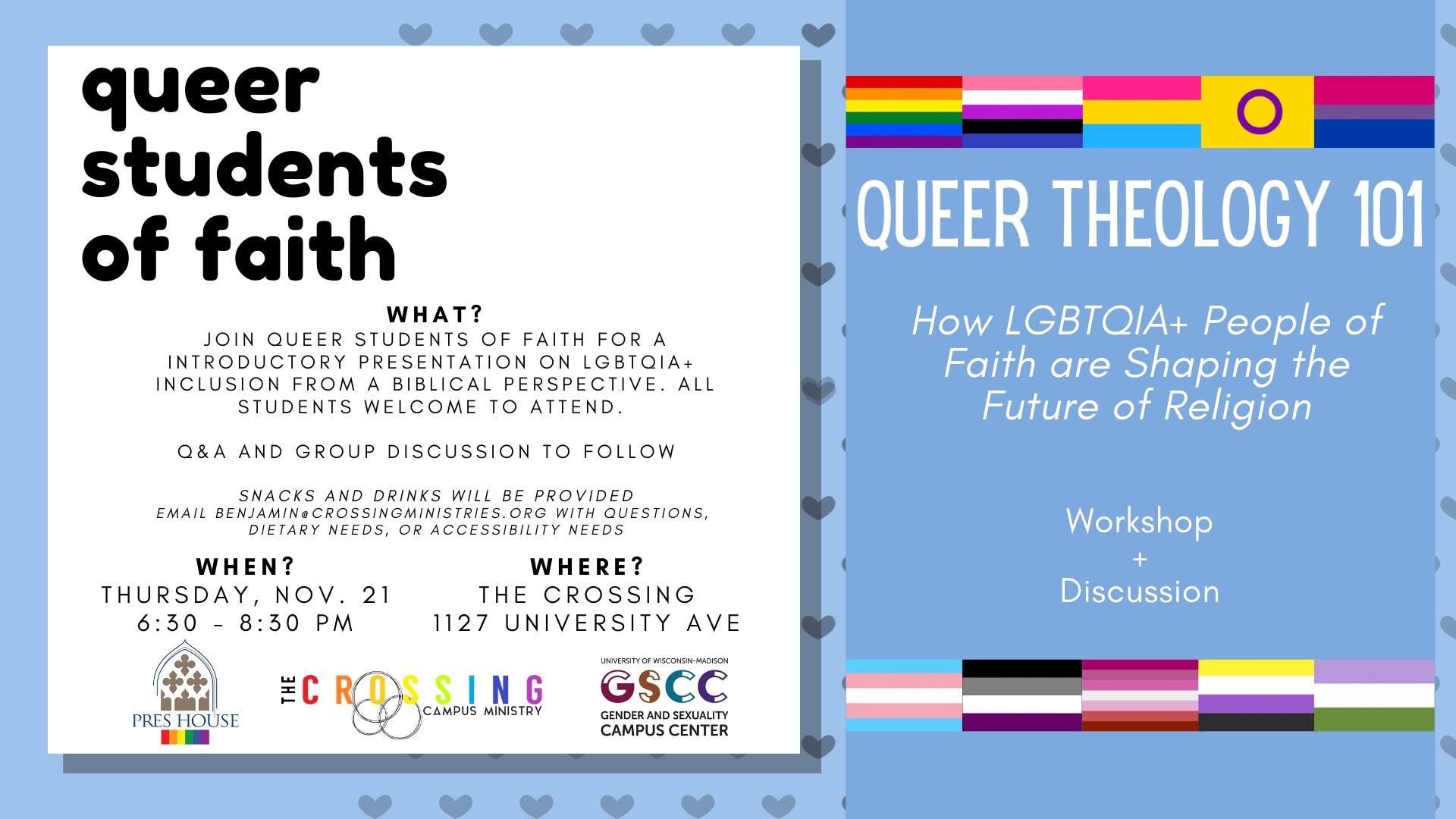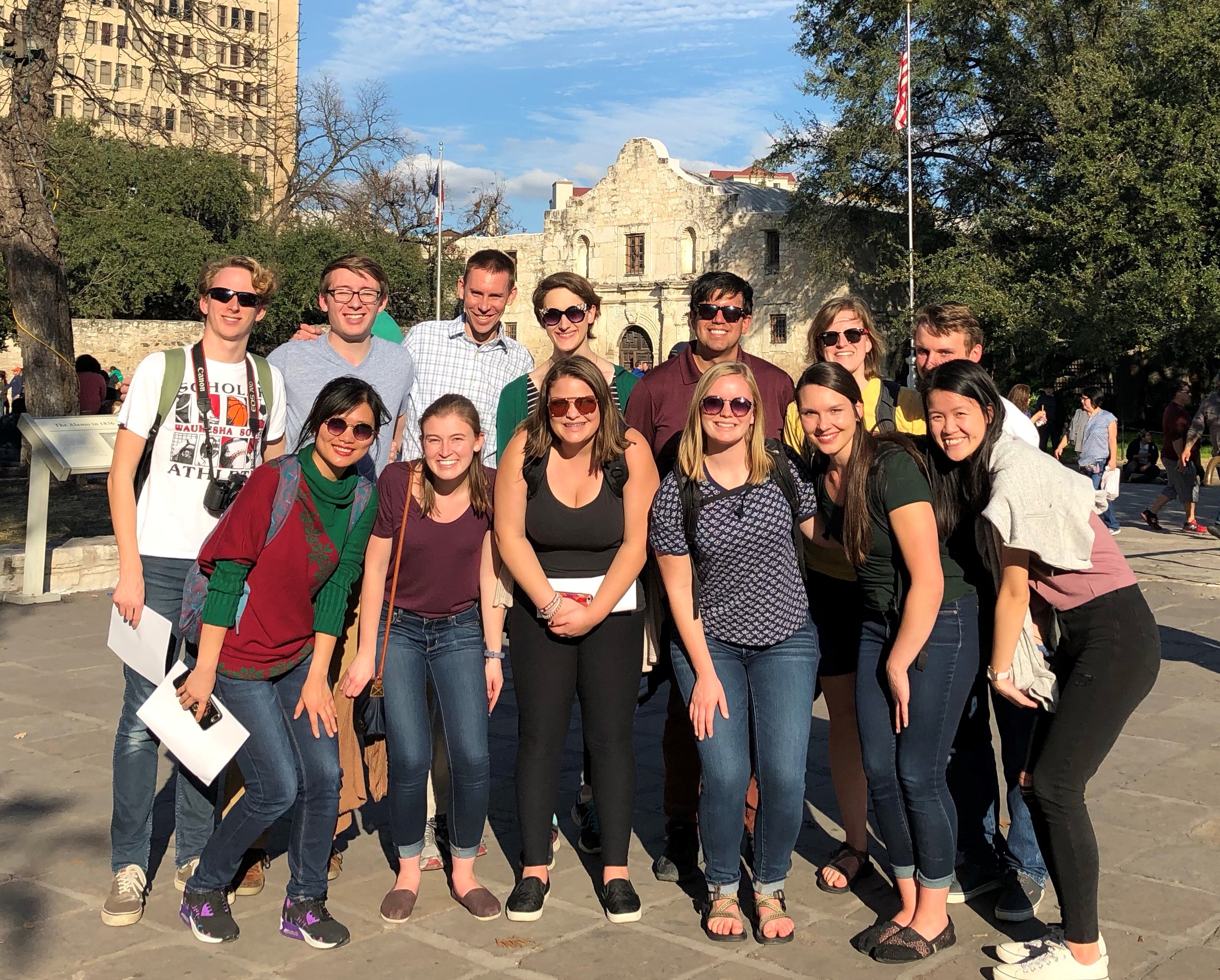 Sunday Hospitality & Leadership
Every Sunday many people lend their time and talents to create the warm community at Pres House. Come lend a hand:
Sunday Hospitality
Music Team
Worship Leadership: Contact Pastor Erica
Grace Food Pantry ~ Saturdays, 9 AM – 12 PM (February 1, March 7, April 4) 
Once a month we help out at Grace Food Pantry. It's a great way to start your weekend and build meaningful relationships! Sign up here to volunteer.
PresLex
With so many opportunities at UW Madison, our community takes the chance to attend and reflect on campus lectures together to learn how science and academia affect and enhance our theological understanding.
September 11th: Race, Religion, and Revisionism
September 26th: Whitewashing the American Frontier with Anna-Lisa Cox
October 9th: Making Abolition Geography with Ruth Wilson Gilmore
November 6th: Building Paradise in a Tropical Swamp with Anna Andrzejewski
November 21st: Neuroscience and Public Policy Seminar
Responding to Hate ~ November 12th, 6:00 PM
We live in a time of increasing division and expression of hate. How do we respond? How do we "love our enemies"?
Talk and Workshop led by Pardeep Singh Kaleka and Arno Michaelis, founders of Serve 2 Unite and authors of The Gift of our Wounds. Pardeep's father Satwant Singh Kaleka was murdered by a white supremacist along with five others when their place of worship in was attacked on August 5 2012 in Milwaukee. The shooter was a member of the neo-Nazi skinhead gang Arno had helped to found in 1989. Learn more about the speakers here.
Queer Theology 101 ~ November 21st, 6:30 – 8:30 PM @ The Crossing
Join us for "Queer Theology 101," an introduction to LGBTQIA+ inclusion from a biblical perspective! While Christianity has a long tradition of homophobia and heteronormativity, there is a movement of queer people of faith currently changing the landscape. This is your chance to learn about some of these pioneers, their academic work, and their activism! ALL are welcome at this event, especially non-queer identified allies and friends, so we can all learn and benefit from this conversation.
Break With A Purpose: Puerto Rico, January 8-15th, 2020
This year we will be headed to San Sebastian, Puerto Rico and working with Campamento El Guacio in their ongoing rebuilding efforts from Hurricane Maria. Our time will be spent on work sites doing what's needed: cleaning, painting, agriculture, minor repairs, roofing, etc. We will also have time to visit and explore parts of the island.
Retreats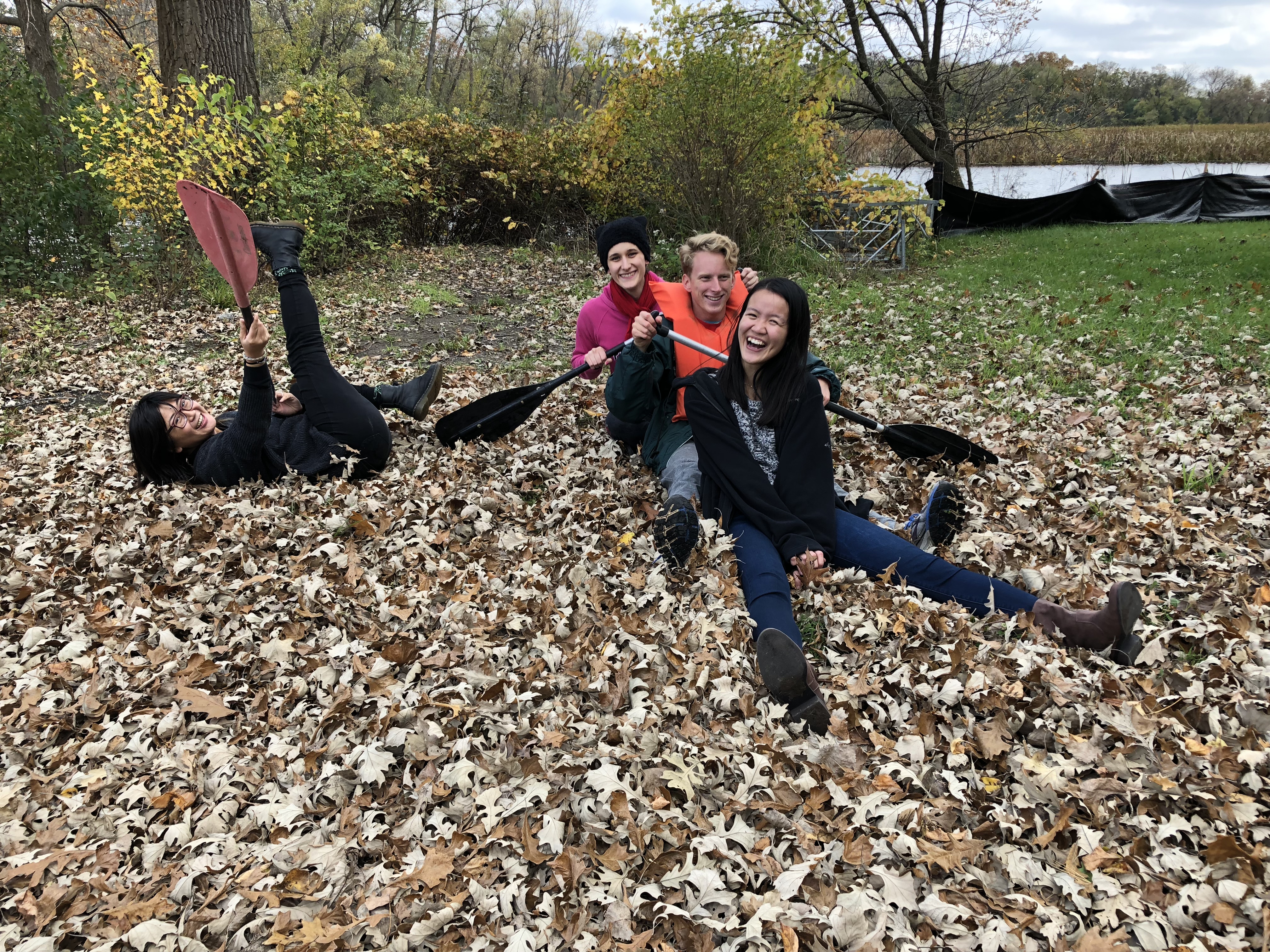 Eco-Spirituality Retreat ~ September 28th, 10:30 AM – 4 PM
Replenish your spirit on a Wisconsin prairie. Open your senses to the greening of the self. Listen and tell stories of caring for the land and the connections of purpose. At Holy Wisdom Monastery, you can retreat for the day and have a visit with the meaning in your life as you explore the outdoors. Cost is $10 which includes program and lunch. Register here by September 23rd.
Fall Retreat ~ October 18-20th, 2019
Our annual getaway to Lake Waubesa, this is a fantastic weekend to get connected to the community and have meaningful spiritual conversations. This year we welcome Dr. Lakisha Lockhart who will help us explore the purpose of our lives through "Spiritual Play." More details here.