Regular Events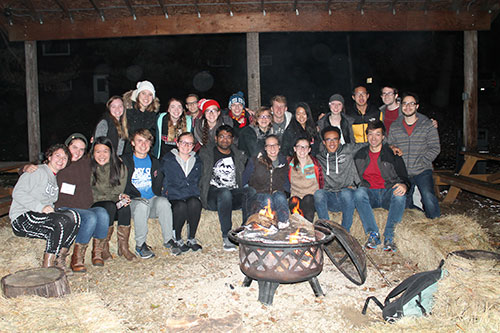 Game Nights ~ Fridays, 6:00 PM (Feb. 22nd, March 29th, May 6th)
The spiritual discipline of play! Bring a game to share or just come, we'll have plenty of board games to play.
Bake, Pray, Love ~ Baking on Tuesdays, 6:30 – 8:30 PM; Delivery on Wednesdays, 8:30 – 9:30 AM (Feb. 5/6; Feb. 19/20; March 5/6; April 2/3)
We come together to bake treats and then share them with our neighbors the following morning.
Faith Dinners ~ Tuesdays, 6:00 PM (February 5th, February 26th, March 26th, April 23rd)
Once a month we cook together, eat, and talk about faith. Dinner at 6:00, all are welcome to cook beforehand at 5:00 PM or simply come for supper.
Grace Food Pantry ~ Saturdays, 9 AM – 12 PM (February 9th, March 9th, April 13th)
We serve at our local food pantry once a month.
Study Lounge ~ Monday – Friday, 9:00 AM – 5:30 PM
Pres House is open Monday through Friday for you to study. Free wi-fi, coffee, tea, and sometimes surprise snacks!
During final exams, Pres House will have extended hours, 9:00 AM – 10:00 PM (May 3rd-9th).
Special Events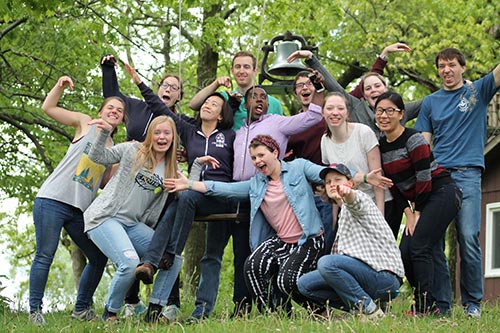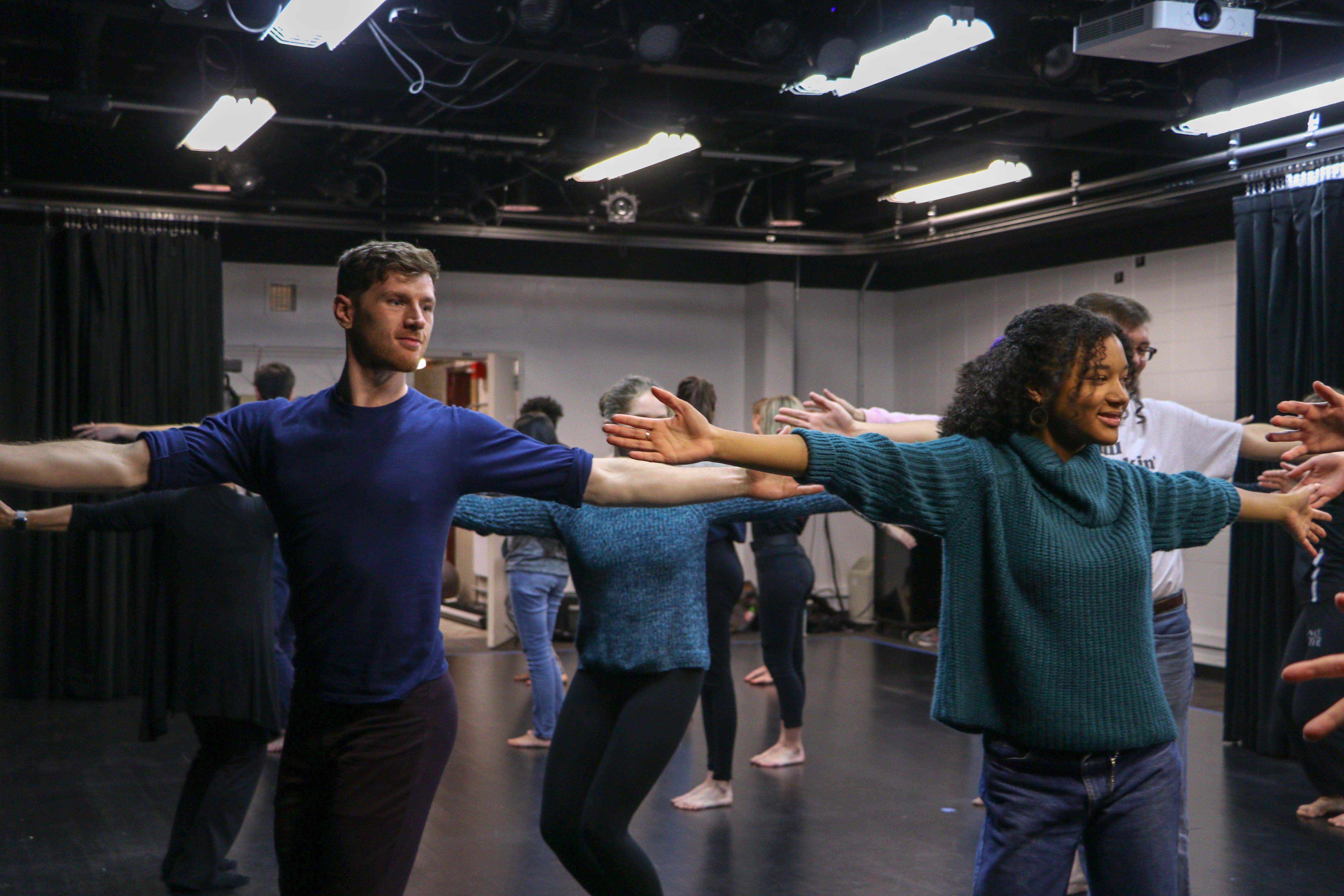 Break With A Purpose Team Sharing ~ Sunday, January 27th, 4:30 PM
A group of Pres House community members will be sharing about their experiences learning about immigration in San Antonio, Texas.
Taking Care of Personal Finances ~ Friday, February 8th, 12:00 PM
Do you have a good strategy for how to manage your money? As you prepare to transition into full time work, will you know how to create a personal budget? Take time to attend to your well being as we focus on financial health.  Join UW Credit Union's Renae Sigall for lunch and presentation on personal budgeting! This event is free, RSVP required.
Baptism and Reaffirmation of Baptismal Vows ~ Sunday, March 3rd, 4:30 PM
Each year Pres House provides an opportunity for those who wish to be baptized, or for those already baptized, to reaffirm their baptismal vows. It is a meaningful way for people to mark their spiritual journey. Contact Pastor Erica if you would like to learn more.
Council 2019-2020 ~ Applications due March 8th; Retreat May 17-19th
Looking for a way to grow deeper in your faith and leadership? Consider being part of the Pres House Council! Council members provide significant leadership to the community and shape what happens. For more information, click here.
Movement for Our Movement~ Wednesday, March 13th, 6:30 – 8:30 PM
You are invited to join other UW students for a night of innovative workshop and interactive experience. Led by Carolyn Dorfman Dance, this unique evening will allow you to meet other UW students, learn one another's stories and form a campus conversation across differences in faith, ethnicity, race, and gender through exercises, collaboration and movement. This unique workshop opportunity takes place at the Chazen Museum of Art, inspired by "Southern Rites" by Gillian Laub. Register here.
The Presi Awards Party ~ Saturday, April 6th, 7-9 PM
Sign up for the Presi Awards! Inspired by the Dundies from The Office, The Presi Awards is a whimsical ceremony to celebrate the great people in the Pres House community. Everyone who RSVPs will get an award! We hope to have a fun night in fellowship with one another while celebrating everyone in the community. Saturday, April 6th from 7–9 pm in Lower Hall.

Responding to Hate ~ POSTPONED TO FALL 2019; DATE TBA
We live in a time of increasing division and expression of hate. How do we respond? How do we "love our enemies"?
Talk and Workshop led by Pardeep Singh Kaleka and Arno Michaelis, founders of Serve 2 Unite and authors of The Gift of our Wounds. Pardeep's father Satwant Singh Kaleka was murdered by a white supremacist along with five others when their place of worship in was attacked on August 5 2012 in Milwaukee. The shooter was a member of the neo-Nazi skinhead gang Arno had helped to found in 1989. Learn more about the speakers here.
Special Worship Gatherings during the Season of Lent
Ash Wednesday, March 6th ~ 7:00 PM
Maundy Thursday, April 18th ~ 6:30 PM
Good Friday, April 19th ~ 12:00 PM
Easter Sunday, April 21st ~ 4:30 PM
Graduation Sunday ~ May 5th, 4:30 PM
Each year, graduating students preach and lead our final worship gathering of the semester as we celebrate this milestone and send them off to their next adventure with our blessing.