FOOD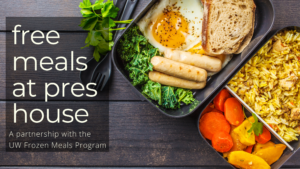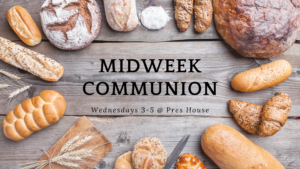 Free Frozen Meals for UW-Madison Students ~ Mondays & Thursdays, 3:00 – 5:00 PM
The mission of the UW Frozen Meals Program is to provide frozen meals at no cost to students who face food insecurity while simultaneously reducing food waste on campus. Come by on Mondays and Thursdays from 3-5pm and receive free frozen meals; no registration required, no questions asked.
Interested in volunteering? Click here to help receive and distribute meals!

Midweek Communion ~ Wednesdays, 3:00 – 5:00 PM
We will host a brief communion service at 4:00 pm in the Chapel; you are welcome to come by anytime between 3-5 pm to pick up a freshly baked treat that gives you both physical and spiritual nourishment.
Events