Regular Events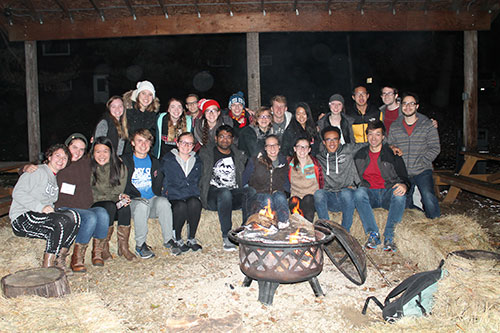 Game Nights ~ Fridays, 6:00 PM (Feb. 22nd, March 29th, April 26th)
The spiritual discipline of play! Bring a game to share or just come, we'll have plenty of board games to play.
Bake, Pray, Love ~ Baking on Tuesdays, 6:30 – 8:30 PM; Delivery on Wednesdays, 8:30 – 9:30 AM (1st and 3rd weeks of each month, February 5th – April 16th; no meeting during Spring Break March 19/20)
Twice a month we bake treats and share them with our neighbors the following morning.
Faith Dinners ~ Tuesdays, 6:00 PM (January 29th, February 26th, March 26th, April 3rd)
Twice a month we cook together, eat, and talk about faith. Dinner at 6:00, all are welcome to cook beforehand at 5:00 PM or simply come for supper.
Grace Food Pantry ~ Saturdays, 9 AM – 12 PM (February 9th, March 9th, April 13th)
We serve at our local food pantry once a month.
Simple Kitchen ~ Spring Dates TBA
Chef Laura will lead a class where you learn to cook and eat dinner together. Sign up coming.
Study Lounge ~ Monday – Friday, 9:00 AM – 5:30 PM
Pres House is open Monday through Friday for you to study. Free wi-fi, coffee, tea, and sometimes surprise snacks!
During final exams, Pres House will have extended hours, 9:00 AM – 10:00 PM (May 3rd-9th).
Special Events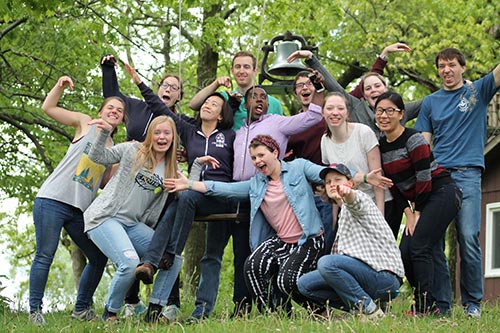 Break With A Purpose Team Sharing ~ Sunday, January 27th, 4:30 PM
A group of Pres House community members will be sharing about their experiences learning about immigration in San Antonio, Texas.
Baptism and Reaffirmation of Baptismal Vows ~ Sunday, March 3rd, 4:30 PM
Each year Pres House provides an opportunity for those who wish to be baptized, or for those already baptized, to reaffirm their baptismal vows. It is a meaningful way for people to mark their spiritual journey. Contact Pastor Erica if you would like to learn more.
Council 2019-2020 ~ Applications due March 8th; Retreat May 17-19th
Looking for a way to grow deeper in your faith and leadership? Consider being part of the Pres House Council! Council members provide significant leadership to the community and shape what happens. For more information, click here.
Movement Workshop on Race & Faith ~ Wednesday, March 13th, 7:00 PM
In partnership with several religious and campus organizations (including but not limited to UW Hillel and the Chazen), Pres House will participate in this workshop facilitated by the Caryolyn Dorfman Dance Company.
Special Worship Gatherings during the Season of Lent
Ash Wednesday, March 6th ~ 7:00 PM
Maundy Thursday, April 18th ~ 6:30 PM
Good Friday, April 19th ~ 12:00 PM
Easter Sunday, April 21st ~ 4:30 PM
Graduation Sunday ~ May 5th, 4:30 PM
Each year, graduating students preach and lead our final worship gathering of the semester as we celebrate this milestone and send them off to their next adventure with our blessing.