Justice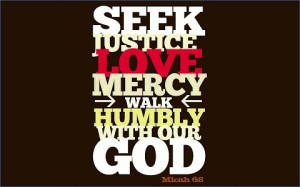 At Pres House, our faith is expressed by an integrated commitment to what the Lord requires of us: "To do justice, and to love kindness, and to walk humbly with our God." (Micah 6:8)
On this page you can see some of the past events we have hosted, resources, and reflections. We invite you to be a part of discovering what it means to love all our neighbors with the radical grace that Jesus demonstrates.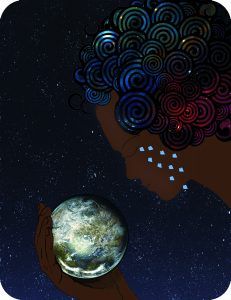 Race & Faith Spring 2018
How can digital art shine light on issues of race and racism in our communities of faith? 2018's Race & Faith event on campus was centered around a collaborative art piece that engaged the intersection of race and faith over three nights at three campus locations (Pres House, UW Hillel, and the Multicultural Student Center). The final video can be seen at the top of this page.
Sexuality & Faith ~ Workshop Series (2017-2018)
What's at the intersection of sexuality and faith? Where does faith-based discrimination come from? How do we recognize and celebrate the gifts of LGBTQ+ people in faith communities? What does scripture have to say?
Pres House is an open and affirming community that welcomes the full diversity of God's people. In these workshops, we explore a variety of issues.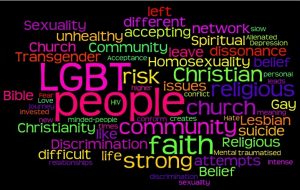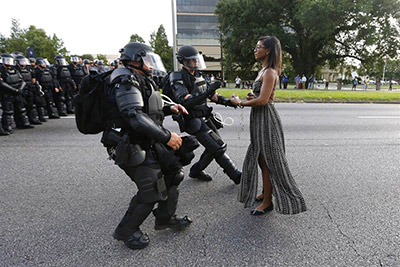 Nonviolence Training Workshops ~ March 16-17th, 2018
As Christians we are called to love our enemies while standing up for justice; we are called to be people engaged in nonviolent conflict reconciliation. At this workshop, we learned about Kingian nonviolence philosophy and discovered practical tools to use in relationships, communities, and movements from Kazu Haga of Eastpoint Peace Academy.
SEXUAL ASSAULT
Pastors Mark and Erica preached on sexual assault in Fall 2015; you can listen to the sermon here.
Pastor Erica also contributed to Engage: Rape and Sexual Assault on College Campuses, a publication of Princeton Theological Seminary.
If you have experienced any of these "isms" and are looking for someone to talk to, Pastor Erica or Pastor Mark are available.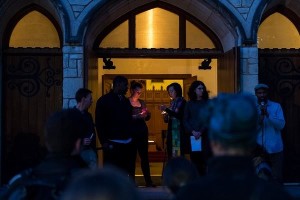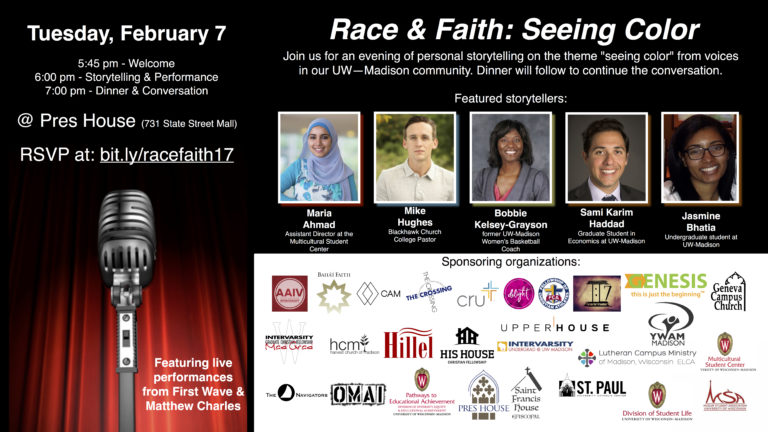 In February 2017 Pres House worked with 27 campus and religious organizations to host the second annual Race and Faith event on campus. This event was followed up with additional activities put on by Pres House and partners to deepen the conversation. You can listen to the stories here.
In February 2016, Pres House worked with 16 campus and religious organizations to host a Race and Faith panel which featured Rev. Everett Mitchell, Dr. Joshua Moon Johnson, Dr. Linda Park, Cheyenne Coote, and Anna Stamborski. You can listen to the panel discussion here.
On May 12, 2015 Pres House hosted an open prayer vigil for the campus and downtown community in honor of Tony Robinson, an African-American young man who was shot and killed by a police officer in Madison. Read the news story about the vigil here.

In April 2015 a group of students traveled on a Spring Break with a Purpose Trip to Chicago, IL to consisted of meet with students, leaders and staff at McCormick Theological Seminary, the Center for Faith and Service staff, and the pastor and social justice staff at University Church on University of Chicago campus. We also volunteered at BreakThrough Urban Ministries' new FamilyPlex, building furniture for new preschool classrooms, AND spent a full afternoon downtown at Millennium Park and an evening at Second City.
On March 13th, Pres House partnered with the UW Gospel Choir and Impact Badger to host a time of discussion and prayer on campus in response to the tragic shooting of Tony Robinson on March 6th.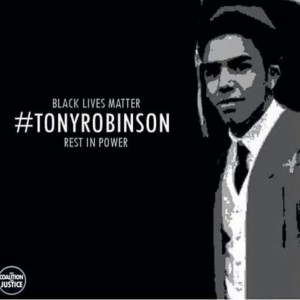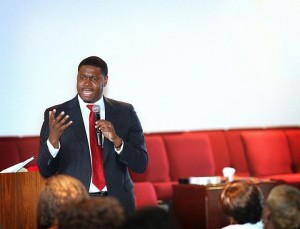 In October 2014 Pres House members attended an annual Fall Retreat in Green Lake, WI. We heard from guest speaker, Honorable Rev. Everett Mitchell on the topic: "Encountering Your Neighbor: Do I walk by or stop and say hi?" Everett is the Senior Pastor of Christ the Solid Rock Baptist Church in Madison, WI. He is also a judge for the Dane County Circuit Court.  Everett has a J.D. from UW-Madison; he has a M.Div and Th.M from Princeton Theological Seminary. Everett has been very involved in issues of racial justice in Madison and beyond.
On April 3-4 of 2014 we hosted Rev. Wayne Meisel of the Center for Faith and Service at McCormick Theological Seminary.  Wayne is best known as one of the architects of AmeriCorps and past Founding Director of the Bonner Foundation, a leader in fostering the service learning model in colleges and universities across the country. Wayne spoke on the topic "Faith and Service: The Great Divorce and joined a panel discussion addressing approximately 65 leaders from the University, local churches and non-profits about engaging across faith/secular divide to address community realities of racial inequity.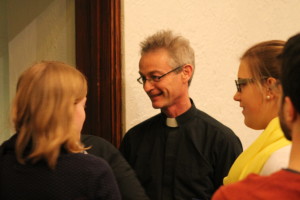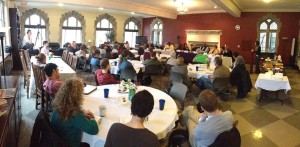 On April 4th, Pres House organized a Round Table Discussion which gathered community leaders to discuss how to engage young adults on the issues of racial disparities in Madison. Panelists included: Lori Berquam, Vice-Provost for Student Life and Dean of Students, UW-Madison; Michael Johnson, CEO of Boys and Girls Club Dane County; Mary Rouse, Community Liaison for the Morgridge Center for Public Service (former Dean of Students, UW-Madison and former Director of the Morgridge Center); Thomas Devine, Executive Director of Serve Wisconsin (AmeriCorps); Deedra Atkinson, Executive Vice-President of Community Impact and Strategy for United Way Dane County; Everett Mitchell, UW-Madison Director of Community Relations; Pastor of Christ the Solid Rock Baptist Church, Madison; Andrea Steinberger, Rabbi at UW Hillel Foundation; and Mark Elsdon, Campus Co-Pastor/Executive Director of Pres House; University Religious Workers Officer.
On April 10, 2013 Pres House hosted a special screening of the documentary Trigger: The Ripple Effect of Gun Violence at the Marquee Theater in Union South. Well over one hundred students and community members attended the screening of the film which was followed by a panel discussion of police and community leaders.