Job Openings
Current job openings at Pres House campus ministry and apartments at UW-Madison. Positions change throughout the year, so please check back regularly for updates.
STUDENT STAFF POSITION
We are currently looking for two people to serve as student staff for the upcoming school year.
Responsibilities of the Position
Staffing events. Responsibilities include but are not limited to: Opening the building, supervising events, ensuring that the building is clean after an event, locking the building properly, including ensuring that all lights are turned off before leaving the building. Completing any tasks left by the Office Manager.
Photography. Staff will need to photograph some student events throughout the school year. Some of these events will take place in the evenings and some Sundays.
Office Manager Assistance: Other duties will include occasional office work such as, printing, folding brochures, hanging posters, and assistance with preparing for the start of the fall semester. Student staff may be asked to cover the front office in the absence of the Office Manager on occasion.
Compensation: $11.00 per hour to be paid bi-weekly
Hours: Although hours will change from week to week based on events, expect to work approximately 10 hours a week.
To apply, please email Office Manager Mynda L. Joe or call 608-257-1030.
STUDENT INTERNSHIPS
Student Internships at Pres House are available through the Badger Faith and Service Corps each academic year. Consider applying!
What past interns say: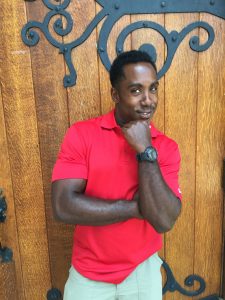 "I was fortunate enough to be offered the Outreach Intern position. My time employed at Pres House was filled with both professional and spiritual growth. Professionally, my administrative and interpersonal skills grew exponentially as I learned to manage new projects while making new strategic connections between university and religious workers within the greater Madison area. Spiritually, I learned new ways to explore my faith. Additionally, I learned how to incorporate that faith exploration within my personal and professional life while also articulating its importance to others. Pastors Mark and Erica allowed me to take risks with new projects and ideas while providing me the support and tools I needed to succeed. For example, I have always been passionate about the International Forgiveness Program—a part of the Educational Psychology Department at the University of Wisconsin-Madison. They saw the value of the work I was doing. Not only did they want me to continue my studies, but they also encouraged me to launch and lead a new small group course on the Art of Forgiveness. Within a few months of graduating from UW-Madison, I transitioned from student to teacher! Additionally, within my time as the Outreach Intern, the staff and I were able to: host a new annual Homecoming Worship service for alumni of Pres House and the UW community, co-organize/host the second year of Race and Faith–-an ecumenical and interfaith storytelling event, launch a new Summer Worship Series entitled Church Unbound, and bring back years old traditions of fellowship at Pres House. I am so blessed to have gained such an influential experience and to have had the opportunity to continue the legacy that Pres House is creating." – Preston Boggs, Outreach Intern 2016-2017
"As a Student Intern and Ministry Associate at Pres House, I was immersed in the breadth and depth of campus ministry, leadership, and service. From planning spring break trips to New York City and Chicago, to meeting with and caring for students, to leading and preaching on Sundays, I experienced a variety of ways to engage in ministry. I was also able to engage in-depth with issues in which I am particularly passionate: leading small groups on feminism, Sabbath, and life and faith as a college student; helping the community address the issue of sexual assault on campus; co-organizing an ecumenical and interfaith panel addressing race and racism on the UW-Madison campus. Through my work at Pres House I engaged my passions and used my skills in ways that not only challenged and supported the Pres House community; I was challenged and supported too. The Pres House pastors and staff foster a collaborative and creative work environment, welcoming new ideas and perspectives but also giving the freedom to work independently. During my time at Pres House, I not only gained significant self-awareness, understanding, and confidence, but also a rich experience of how campus ministry can occupy the intersections of service, social justice, and breaking bread together. Pres House is a dynamic place in which I am privileged to have worked, led, and served."  – Chelsea Cornelius, Intern & Associate 2013-2016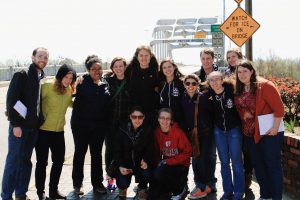 "Like Christian community should be in its true form, Pres House brings people together. Pres House brings people together in worship and music, in fun fellowship around lots of food, in service trips around the city of Madison and around the country, and around seeking and encountering important questions about justice and truth. The community is young—college students and new professionals, still forming who they are and what will be. As intern, I got to be in the middle of all that messy, hopeful formation. I got to walk with people and this dynamic community as they formed themselves and this community. I also had a space to lead Pres House to places I wanted to go, like Birmingham, AL for a Spring Break trip during its 50 year anniversary of the Civil Rights Movement. This internship is for people who want to lead, listen, and do. Whether you are considering business, teaching, ministry, the nonprofit sector, (any job, really), this internship gives you experience in paving the road forward together with others." – Hannah Weinberg-Kinsey, Intern 2012-2013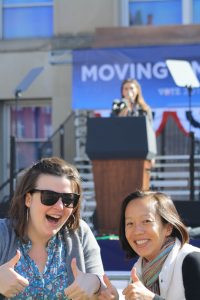 "During my experience as an intern, Pres House was the perfect blend of comfortable and challenging. Comfortable, in the sense that the community is welcoming and inclusive, striving to provide a "home" within the larger campus community – yet also challenging, in the sense that I was encouraged to try new things, to take risks, to question my assumptions and to expand my definition of what "church" is. The internship program is a unique opportunity to be the hands and feet of Christ to college students, which is both a privilege and a responsibility that future interns will surely be blessed by. As an intern at Pres House, you can look forward to learning an enormous amount from your relationship with the campus pastors, who take time to answer questions, offer wisdom, and help you discern where your own journey is leading. This internship has taken me everywhere from an Indian reservation in South Dakota to a crowd of thousands gathered to watch the President speak – who knows where it could take you?"   – Christy Strickland, Intern 2009-2011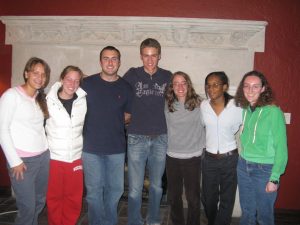 "As an intern, Pres House has been a great place to be in my years after college, learning about myself – my strengths and weaknesses, my call to ministry – while being supported by wonderful Pres House staff.  My experiences working with students have given me a real taste of hands-on ministry, both the joy and challenges it brings, and have helped me consider my own call to ministry more deeply.  I have been able to experience the diversity of ministry through preaching, music, one-on-one pastoral meetings, and service with students.  Time in reflection with the Campus Co-Pastor has also helped me grow personally, as well as developed my professional and ministry skills; I have learned about myself while at the same time learning to better minister to others.  The internship program has provided an excellent and supportive framework for my growth, and I am positive that it will prove invaluable for future interns here at Pres House." – Tracy Nolan, Intern 2007-2009